This is Sugama of the TAILORS WORLD editorial department.This time, I would like to write about suspenders with digital print patterns, which I have been paying particular attention to recently.
We deal in various kinds of suspenders such as Albert Thurston (UK), Bretelle&Braces(Italy), and our original EXCY FORMAL. Especially, ALBERT THURSTON has been loved by many customers for many years. In the past, the image of Albert Thurston's suspenders was that of high quality and classic. However, the new products released every year have novel and pop colors and patterns that are far removed from the image of Albert Thurston. The reason for this can be attributed to the recent advances in digital printing technology, which has made it easier to print directly on elastics (rubber material), something that has been difficult in the past.
Albert Thurston's suspender belts come in a variety of materials, including rigid, silk, linen, wool, elastics, felt, and cotton. Many other brands also use elastics from this company. In addition to digitally printed elastics, we also produce many traditional colors and patterns such as stripes, komon, dots, and solid colors.
One of the advantages of digital printing is that it can produce patterns that have been difficult to express in the past, but unlike conventional elastic patterns, it can be produced in small lots, which is attractive to suspender manufacturers. Albert Thurston and other brands are expected to introduce a variety of print patterns.
We would like to introduce some of the elastic print suspenders that Albert Thurston is currently developing and that we are currently handling.
In addition, if you are a corporation and would like to request an OEM/ODM for formal accessories, a separate estimate for a large order, or a sales representative to contact you, please feel free to contact us from here.↓↓↓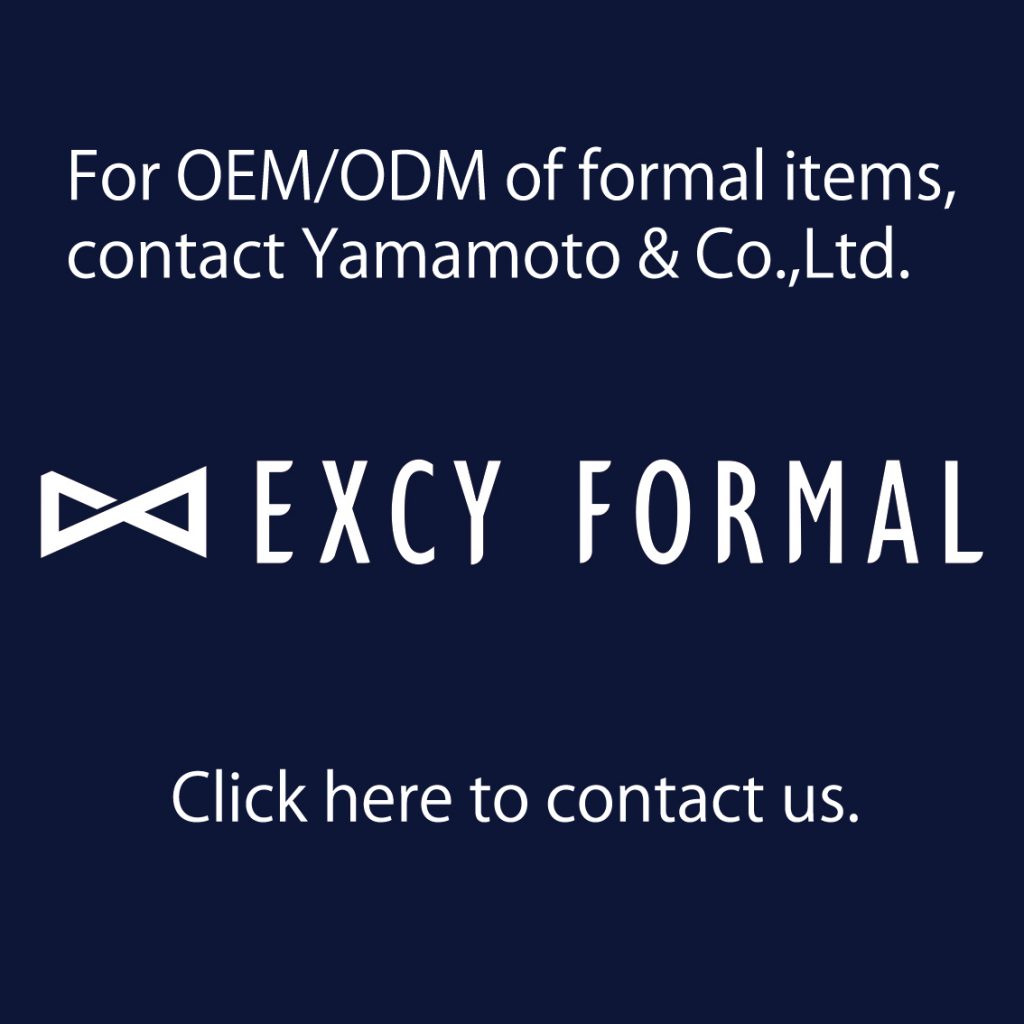 B to B apparel materials as we mentioned above. ↓↓↓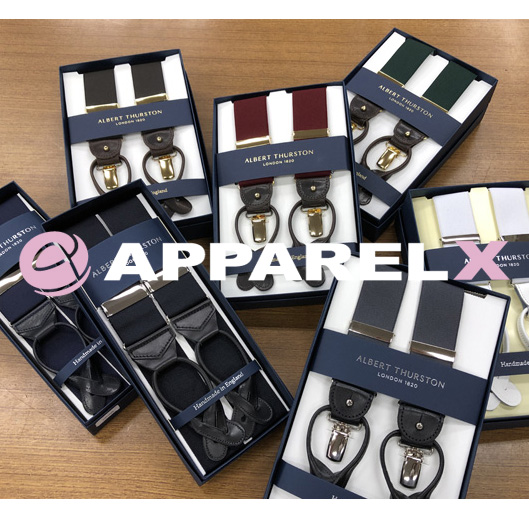 I have been specializing in men's formal wear for 30 years. You can trust us with all your men's formal wear needs.