This is Sugama of the TAILORS WORLD editorial department.In this issue, we would like to introduce our long-selling products.
The longest running bow tie and cummerbund we carry. Plain bow ties and cummerbund. They are not explosive hits, but they are long sellers that have been used by many customers for decades.
The fabric used for this product is a haiken fabric woven in a small weaving studio in Fujiyoshida, Yamanashi, one of the leading silk fabric production areas in Japan. Fuji-Yoshida is a historic production area that dates back to the Heian period. Fuji, this land is rich in beautiful water, a necessary condition for good dyeing.
High-quality silk satin used for tuxedo collars is called hiken in Japan.
Our company's worship silk fabric of the spinning and weaving process uses 13,000 warp yarns in a width of only 47 cm, and the weft yarns are made of 120 denier yarns double twisted to an amazing thickness of 240 denier yarns. Slow weaving on an old-fashioned shuttle loom creates an airy, three-dimensional fabric. Dyeing, yarn making, warping, and spinning are all carried out under strict quality control by craftsmen who are dedicated to making good products for our customers.
This bow tie and cummerbund are made of a fabric only 47cm wide, which is used as the silk for the collar of high-class tuxedos to make it shine beautifully. In addition to black, we offer six other colors in the same material: gray, silver, wine, navy, and off-white. We hope that many customers will actually touch and feel the quality of the material.
In addition, if you are a corporation and would like to request an OEM/ODM for formal accessories, a separate estimate for a large order, or a sales representative to contact you, please feel free to contact us from here.↓↓↓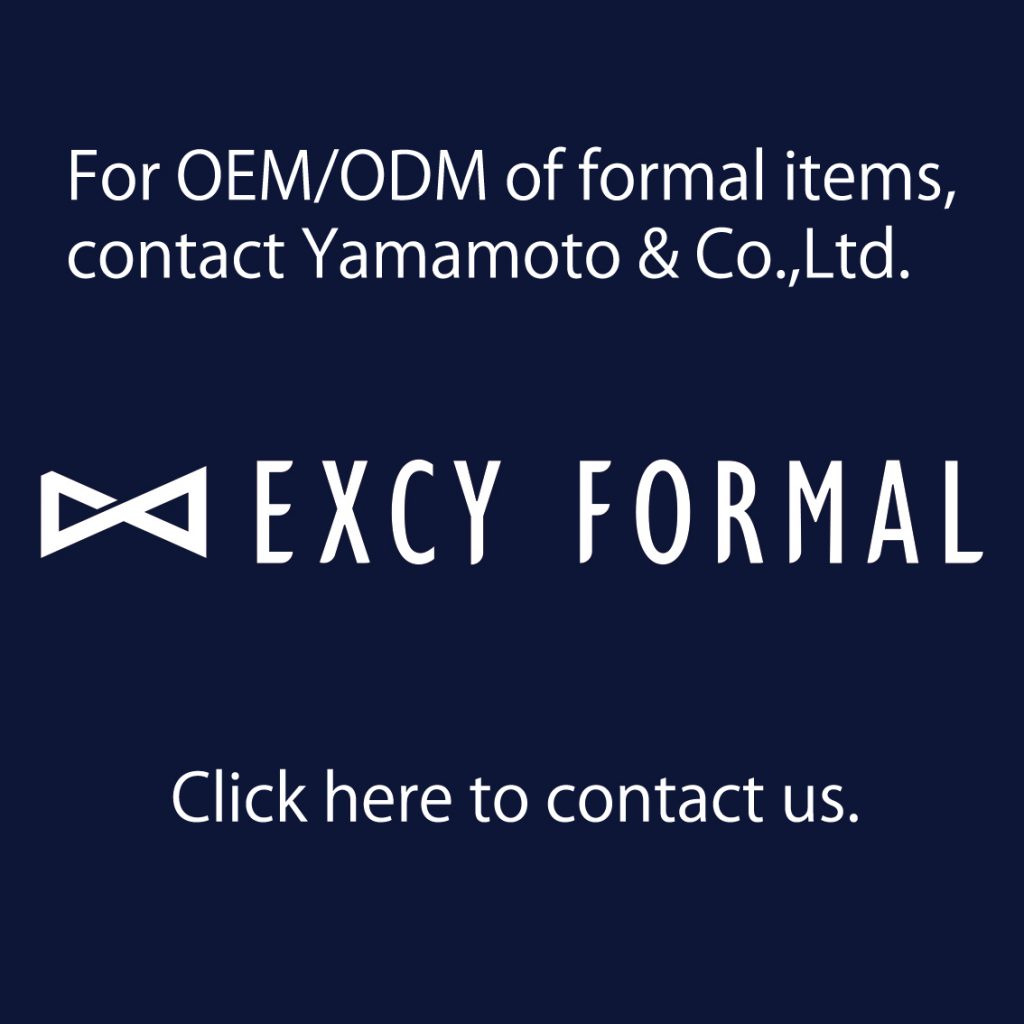 B to B apparel materials as we mentioned above. ↓↓↓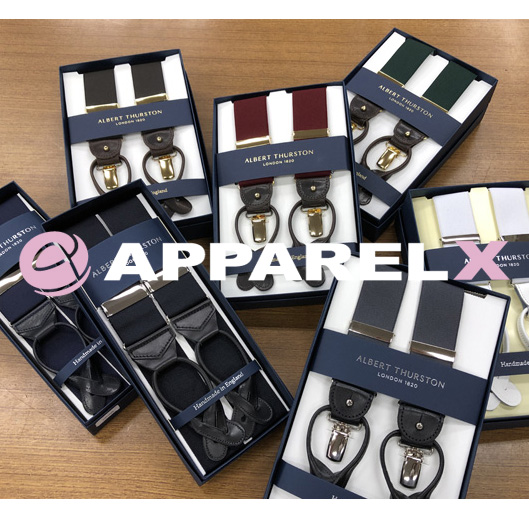 I have been specializing in men's formal wear for 30 years. You can trust us with all your men's formal wear needs.