Hello.
This is Fukuda of the TAILORS WORLD editorial department.
In the past, we have talked about the end part of the suspender.
This time, we would like to continue to talk about the types of the mainbelts part.
We mainly deal in EXCY FORMAL original suspenders made of silk fabric and ALBERT THURSTON's suspenders.
There are four main types of obi.
They are the elastic (elastic) type, the ribbon (rigid) type, the fabric type, and the leather (leather) type.
1.Rubber (elastic) type
The rubber types handled by EXCYFORMAL include those with a woven pattern and those with a pattern printed on the surface of the rubber.
Compared to other obis, the price is lower, and the advantage is that the material itself is stretchy and comfortable to wear.
On the other hand, however, there is a possibility that the obi itself will stretch more than when it was purchased if used for a long time.
2.Ribbon (rigid) type
The ribbon type is not elastic, but because of this, it does not stretch like elastic, so it can be used for a long time.
It also does not have the cheapness of elastic, making it look more elegant.
3.Fabric type
Although we lump fabrics together, EXCY FORMAL offers sashes in a wide variety of fabrics, including shirt fabrics, silk fabrics, and felt fabrics.
These are also less elastic than rubber, so they can be used for a longer period of time.
Shirt fabrics and silk fabrics tend to be priced higher than rigid and felt types because of the labor involved in sewing them into strips.
4.Leather type
Leather-type suspenders are fashionable because of their unique surface texture and can be enjoyed for their change over time.
However, leather is a material that is sensitive to water and moisture, and depending on the storage environment, it may be easily damaged or its color may fade.
It is a material that needs to be handled with care, especially in the summer when it is not placed in a humid place.
5.Braided cord type
There are also mesh-type suspenders made of braided braid and other materials, which are an oddity.
The weave gives them a different look from ordinary suspenders, which makes them interesting as a design, but the length adjustment is limited compared to other types of suspenders because the metal fittings for length adjustment are located on the back side only.
However, the length adjustment is limited compared to other types of suspenders because the length adjustment bracket is located on the back.
This is our introduction to the types of suspender belts.
Suspenders are essential for formal attire, but there are many different types of belts, and we hope this helps you make the best choice.
Click here to see EXCY FORMAL suspenders!
In addition, if you are a corporation and would like to request an OEM/ODM for formal accessories, a separate estimate for a large order, or a sales representative to contact you, please feel free to contact us from here.↓↓↓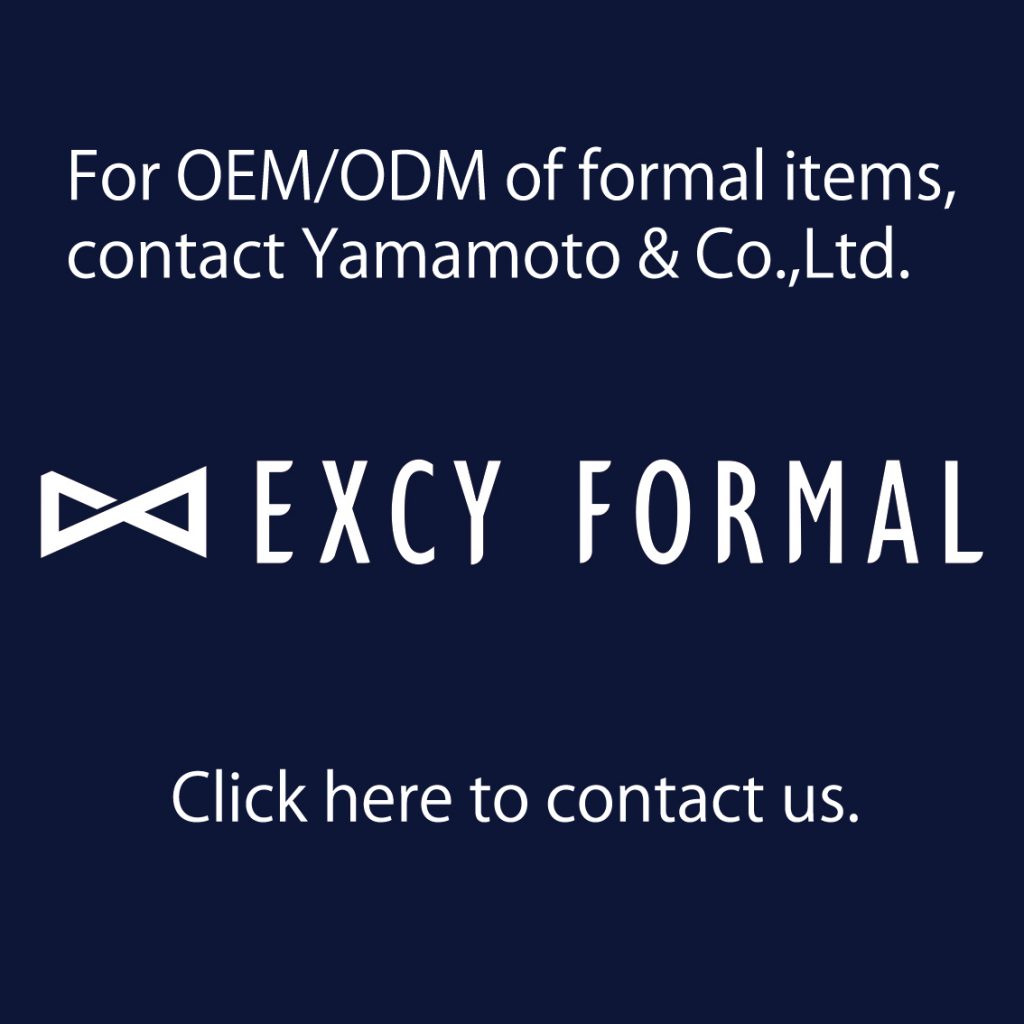 B to B apparel materials as we mentioned above. ↓↓↓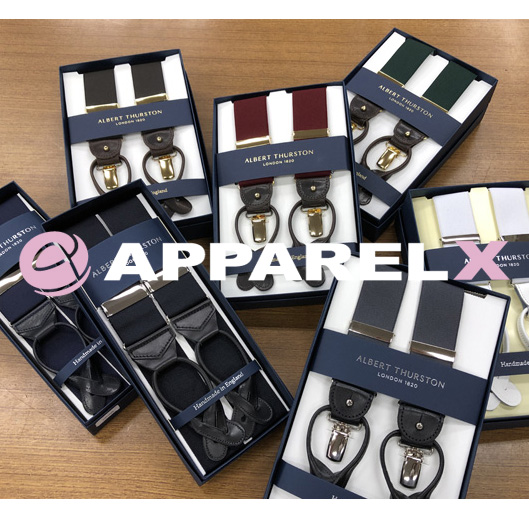 We have been involved in men's formal wear for more than 10 years.
We will support you on your special day.