This is Sugama of the TAILORS WORLD editorial department. In this issue, I would like to write about the history of the tuxedo.
There are many theories about the birth of the tuxedo, one of which is that it was introduced in 1865 by the fashion-conscious King Edward VII as an alternative to the more formal swallow-tailed suit.
While many believe that the tuxedo was created by wealthy American aristocrats attending the Autumn Ball in Tuxedo Park, New York, the Wall Street Journal reports that the garment actually dates back to King Edward VII (then Prince of Wales) in 1865.
Henry Poole & Company, a Savile Row tailor still in business today, produced an ensemble that was more formal than a lounge suit but not as ornate as a tailsuit and had the prince wear it. (It was apparently something the prince could wear in the dining room or on casual occasions.) His Highness ordered a jacket and matching pants, and some say that outfit was the beginning of the tuxedo.
In 1886, millionaire James Brown Potter and his wife Cora brought a dinner jacket to the United States after it was introduced to the Crown Prince during a trip to England, and by the early 20th century, tuxedos had taken America by storm.
By the 1930s, black tie (tuxedo) had become the de facto evening wear, while white tie (tails) was used only for special events.
The story of the famous detective Poirot, written by Agatha Christie, is set in England in the 1920s and 1930s, and it is very interesting and instructive just to look at the costumes of the character Poirot.
Around 1935, midnight blue tuxedos became fashionable, and it appears that more factories produced midnight blue tuxedo wool than black tuxedo wool.
Double-breasted tuxedo jackets, previously considered too casual, exploded in popularity during this period, and white tuxedo jackets (contrasted with black pants) became acceptable in warmer weather and seasons.
After World War II, tuxedos were no longer the norm in the United States, and men began to wear suits instead of tuxedos for a night on the town.
By the 1950s, the tuxedo was renewed with several changes, including the use of new materials such as polyester and shorter, more fitted jackets in terms of design.
Later, white tie (tails) would completely disappear and black tie (tuxedo) would become the standard style for movie premieres, high society events, and even weddings.
The 1970s tuxedo underwent a major change in the disco image.
Huge bow ties, colorful patterned jackets, ruffled or lacy shirts, and bell-bottomed pants became the norm, and the typical tuxedo of the 1970s usually had at least these elements, if not all.
By the 1980s, the classic tuxedo style was reintroduced, and the earlier black tie (tuxedo) was revived.
In the late 2000s, formal wear changed dramatically as dress codes were diluted.
Business casual dress code became the norm, with shiny black suits and matching ties, etc. replacing the traditional black tie for formal occasions.
Unlike the days when dress codes were more important, today, a variety of fashions have emerged not only for formal wear, but also for business and casual wear, and individuality is respected.
However, while the classic formal style will continue to change somewhat, I do not believe it will disappear completely.
n addition, if you are a corporation and would like to request an OEM/ODM for formal accessories, a separate estimate for a large order, or a sales representative to contact you, please feel free to contact us from here.↓↓↓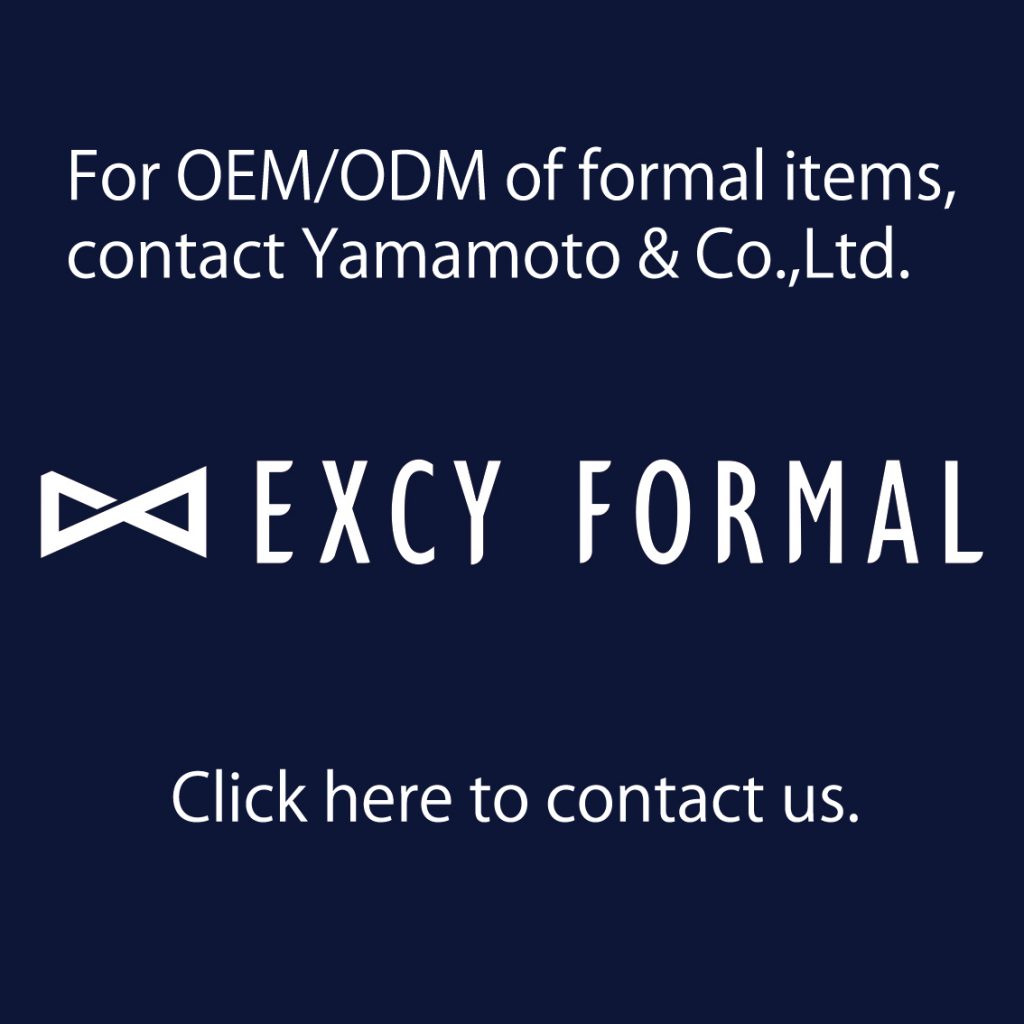 B to B apparel materials as we mentioned above. ↓↓↓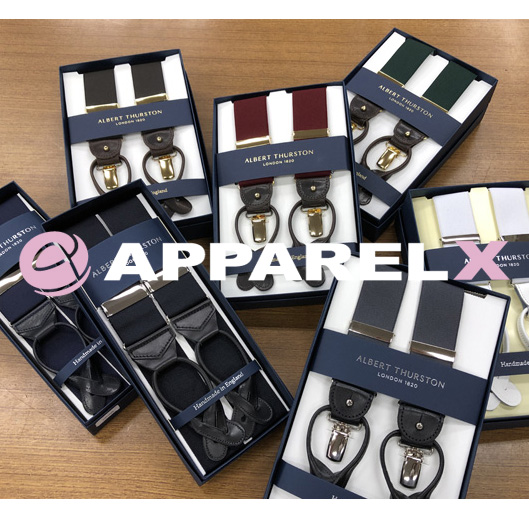 I have been specializing in men's formal wear for 30 years. You can trust us with all your men's formal wear needs.