Hello.
This is Fukuda of the TAILORS WORLD editorial department.
Yamamoto Co., Ltd. offers one-of-a-kind order processing for men's formal accessories.
We understand that there may be some people who are thinking about ordering one-of-a-kind formal accessories, but are having trouble finding the right length of fabric.
Today, we would like to provide information on the length requirements for bow ties and cummerbunds, which are the most frequently ordered items.
For bow tie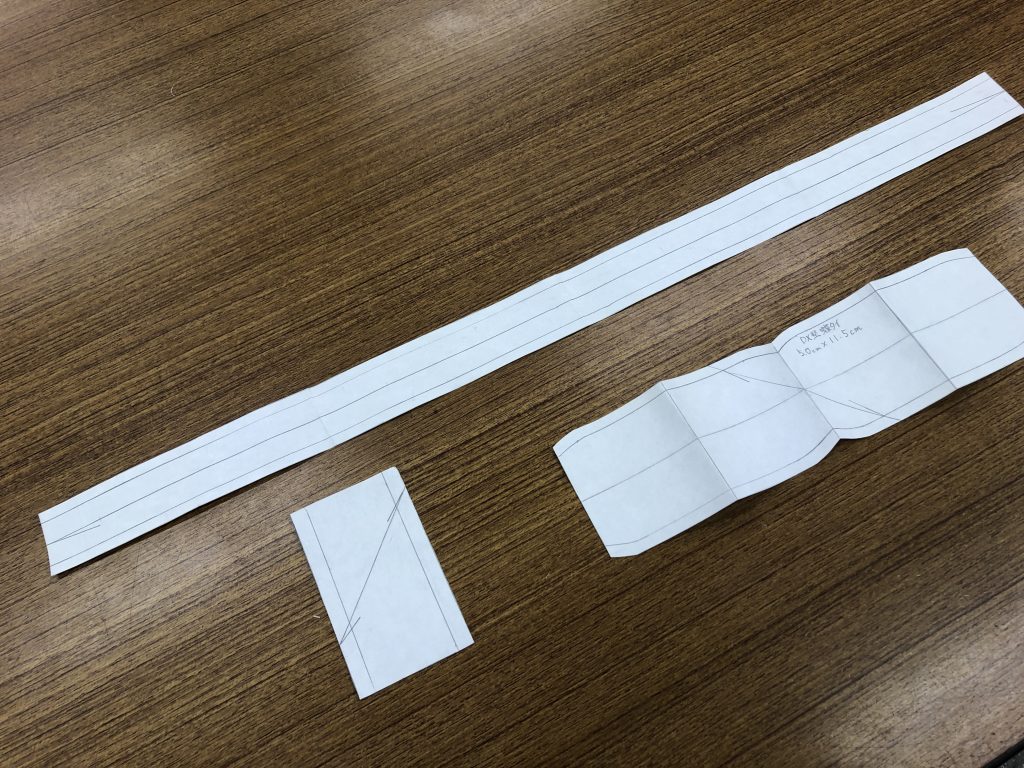 This is a pattern for a bow tie that is used as a standard.
Size: 11.5cm x 5cm width with a 50cm neck cord.
The parts of the paper pattern are 3 types.
When actually applied to the fabric.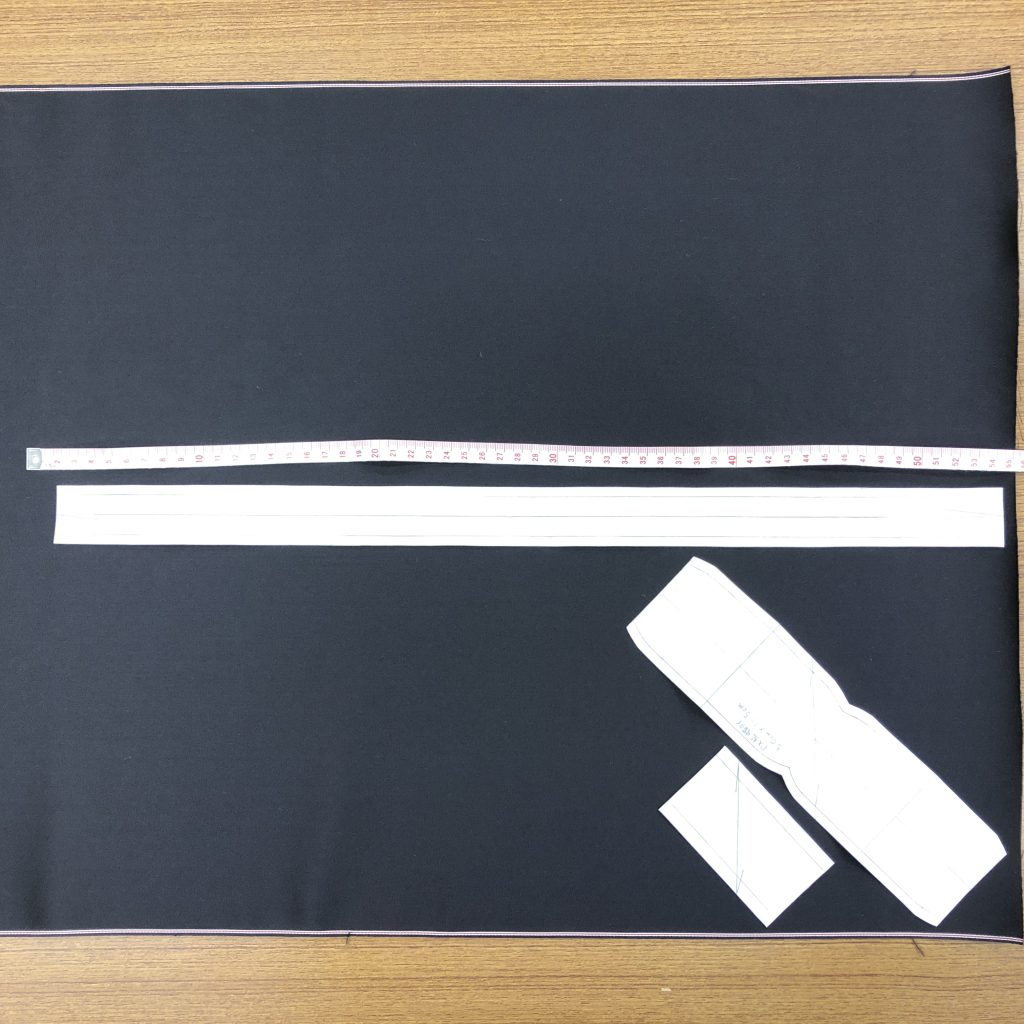 ※ Another part for the feather is needed.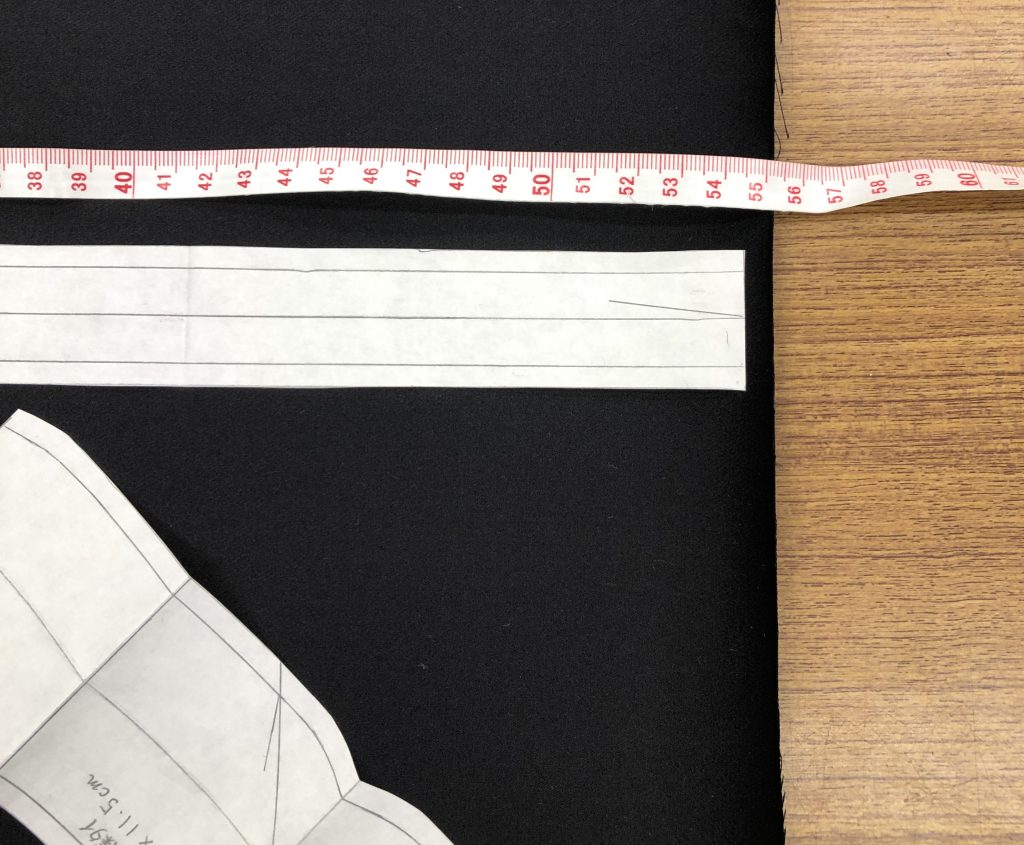 If the neck cord is made of vertical fabric, you will need 5cm of fabric + the length of the neck cord.
This fabric is made of narrow (47cm) heavy silk .
If the necktie is made of vertical fabric, you will need 5 cm of fabric + the length of the necktie.
The length required for one bow tie is approximately 55 cm.
This time, the neck strap is taken horizontally to save fabric.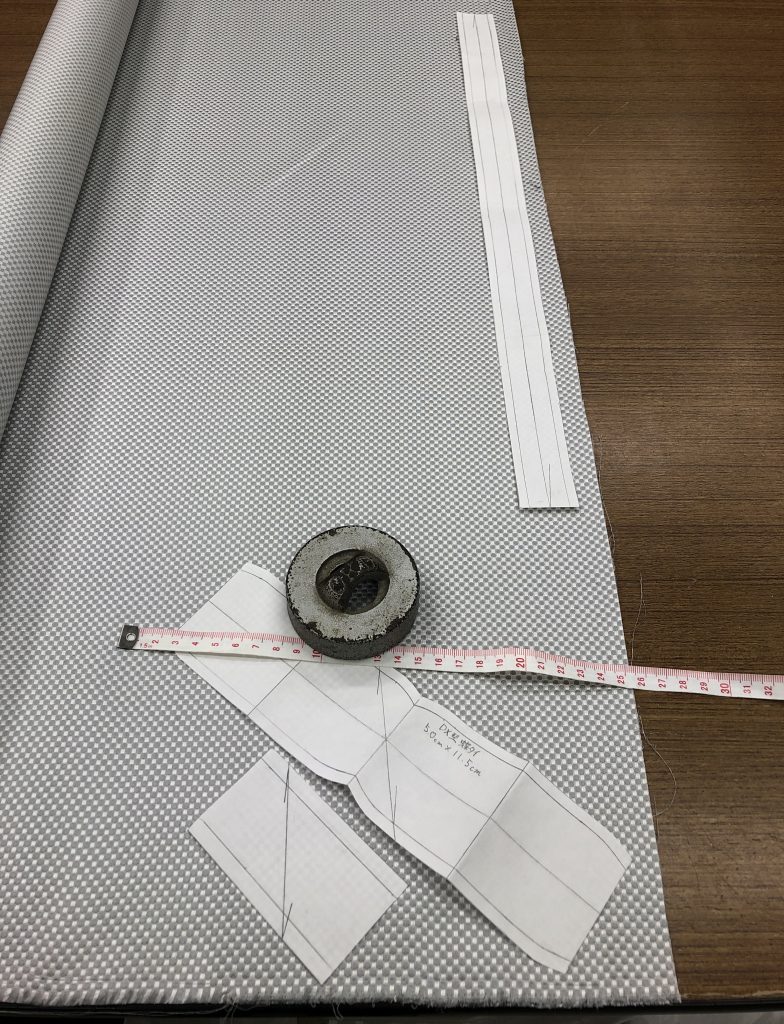 Silk jacquard fabric with a fabric width of 1 m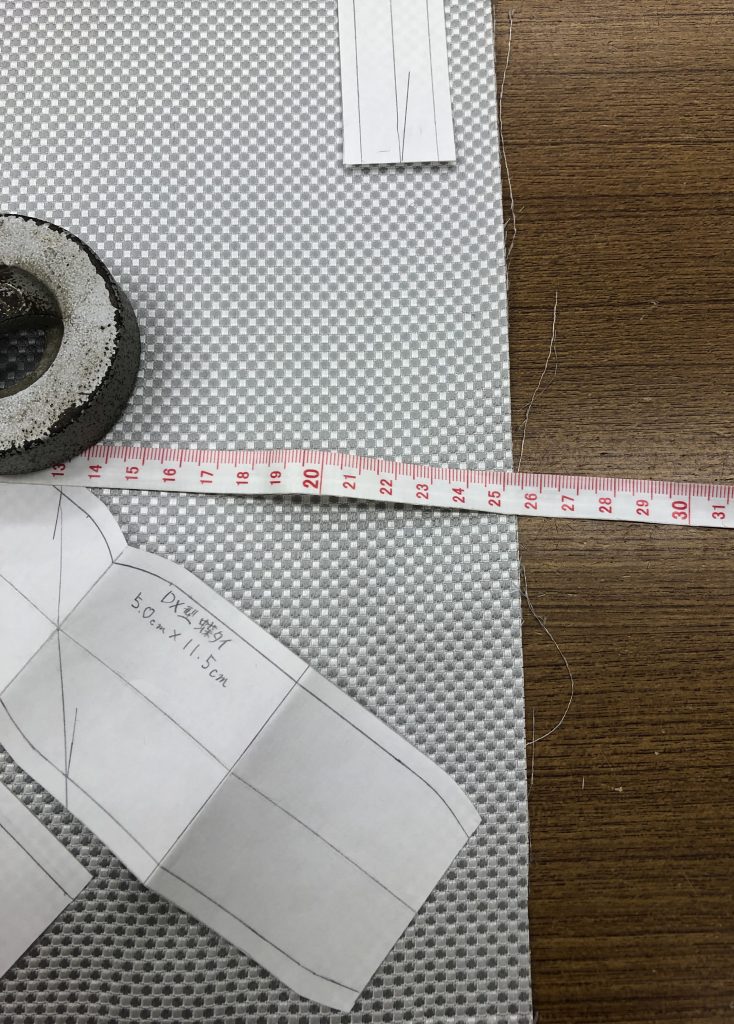 Since two feather parts are required, the space between the neck strap and the wings is left open, but if the neck strap is taken horizontally with a wide fabric, one bow tie can be taken with approximately 25 cm.
For cummerbund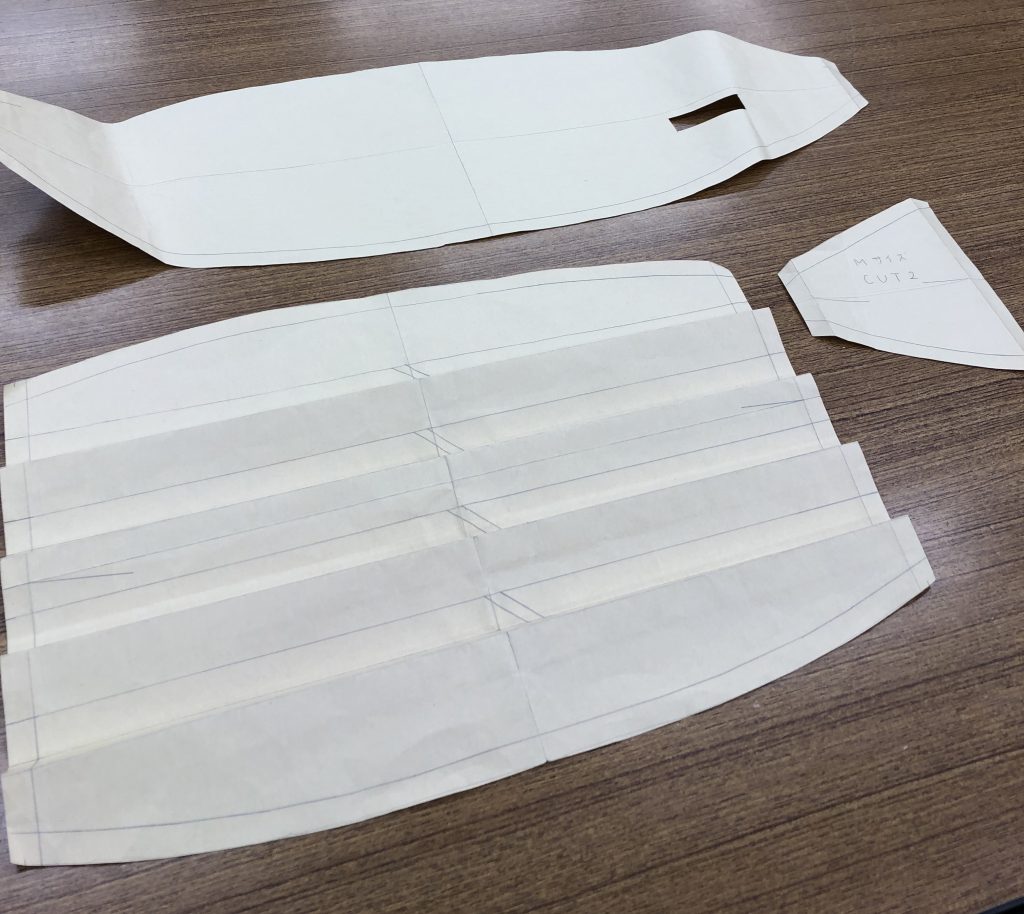 Next is the pattern for the cummerbund.
We will use the standard size M (for waist sizes of approximately 80cm~90cm).
The cummerbund pattern also has three parts.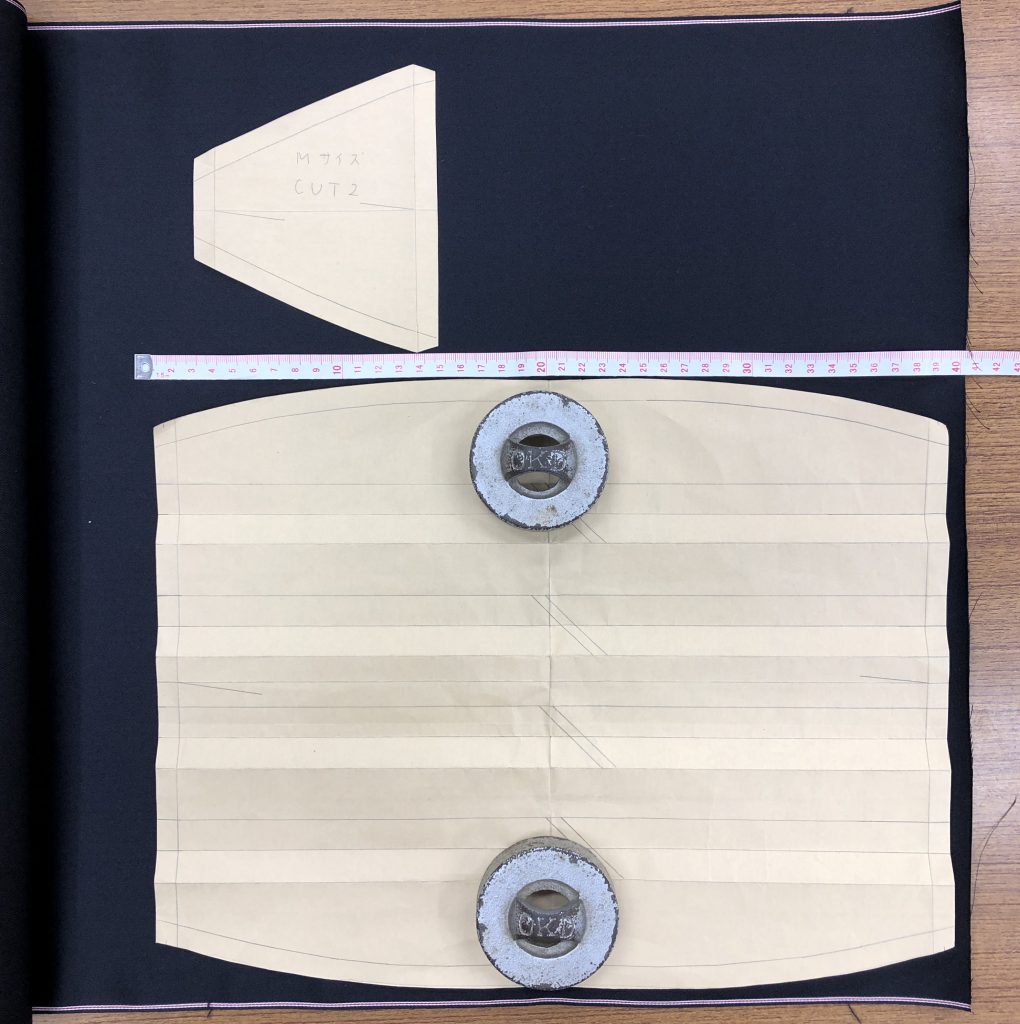 Fabric used: Heavy silk (width 47 cm)
This time, we will use the middle fringe and the triangular part on the sides of the fabric.
The triangular part will be used on both sides, so take two sheets.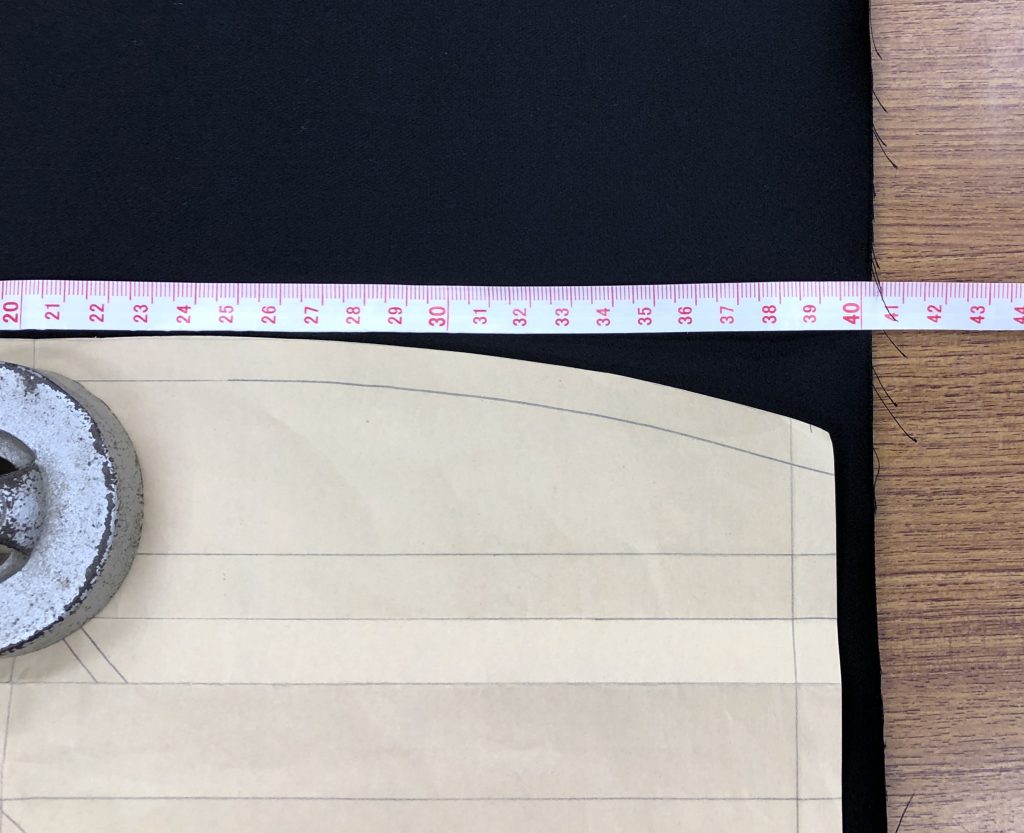 This time we have guided you through the essentials of bow ties and cummerbunds using the standard Yamamoto Co., Ltd.
We hope this will be helpful when making formal accessories to order.
We also offer sewing services for customers who bring in their own fabrics.
Please feel free to contact us for more information.
In addition, if you are a corporation and would like to request an OEM/ODM for formal accessories, a separate estimate for a large order, or a sales representative to contact you, please feel free to contact us from here.↓↓↓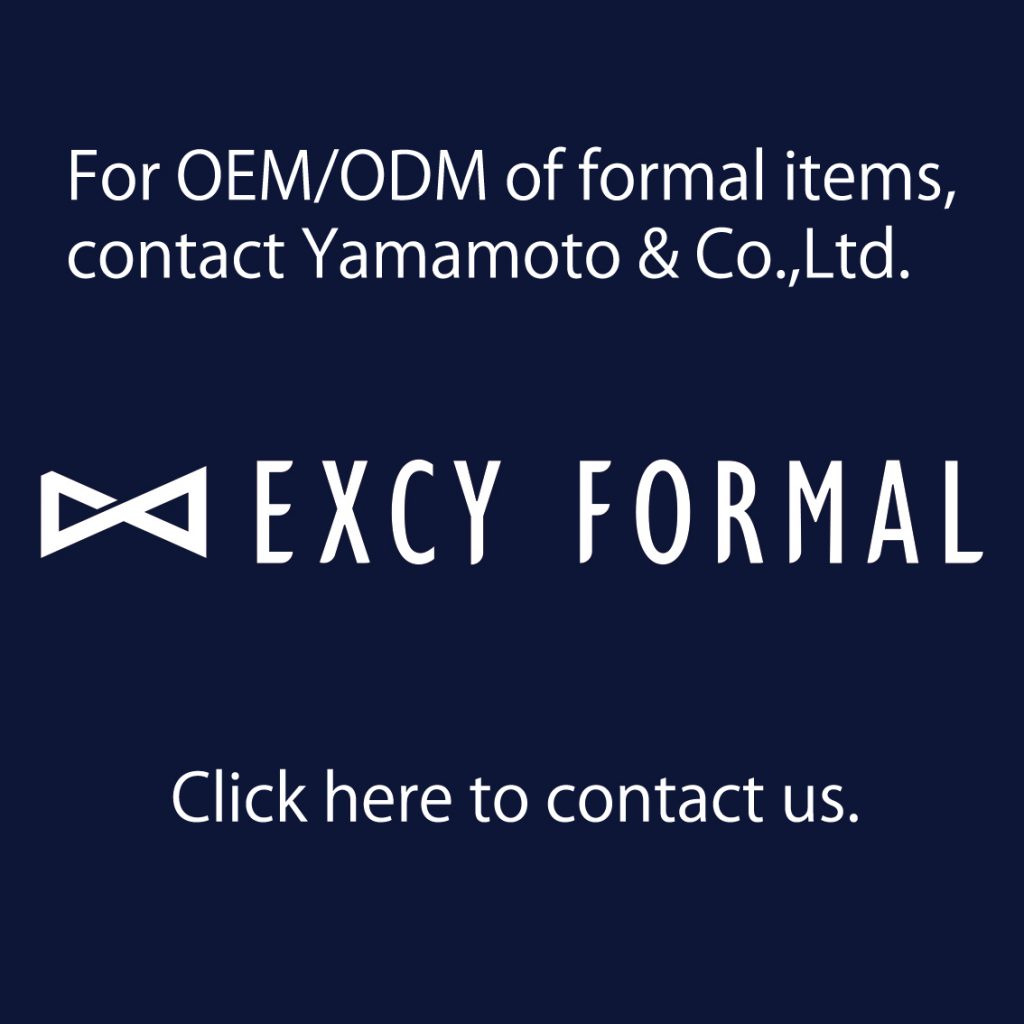 B to B apparel materials as we mentioned above. ↓↓↓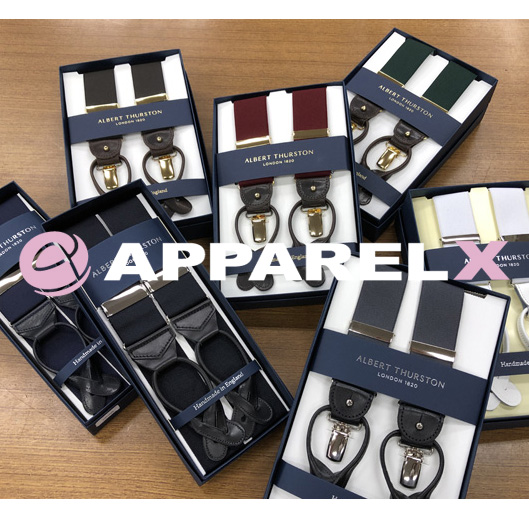 We have been involved in men's formal wear for more than 10 years.
We will support you on your special day.