In this article, we will explore the Easy Order factory of Miyuki Keori Corporation, one of the leading textile manufacturers in Japan, as previously introduced in one of our articles.
I am Yu Yamamoto, a member of the TAILORS WORLD editorial team.
What is the Miyuki Keori Sewing Factory?
Firstly, this factory is located in two places: Hota Village in Aomori and Otaru City in Hokkaido. At each of these factories, we produce items such as jackets, slacks, and vests. Although the locations are different, we follow the same operations and maintain a consistent level of product quality.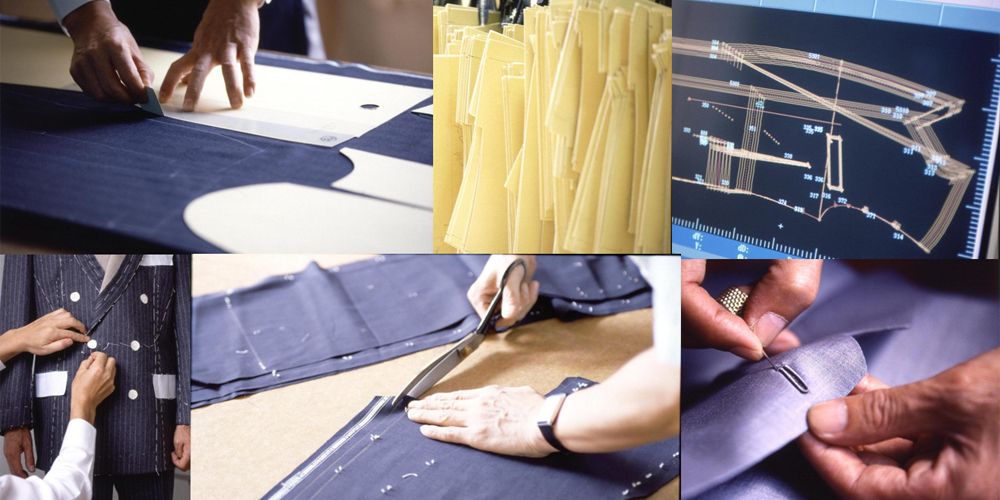 If I were to describe the factory in a few words, I'd say it's a well-balanced facility that combines technology and technique to deliver both quality and affordability.
This is achieved by skillful sewing techniques by seasoned sewing experts, precise and accurate processes that require the use of automated machines, and a perfect blend of manual work and mechanization.
Furthermore, we have developed our unique web input system, allowing online ordering (pre-registration required). This system reduces the hassle of handwritten order forms and streamlines the ordering process.
We are also committed to pattern development. Master tailors regularly create patterns that incorporate contemporary styles, and we focus on patterns that cater to the unique characteristics of Japanese body types, such as the "forward shoulder." We also pay attention to the quality of auxiliary materials, including the development of our own horsehair interlining. Our dedication to quality is evident in these efforts.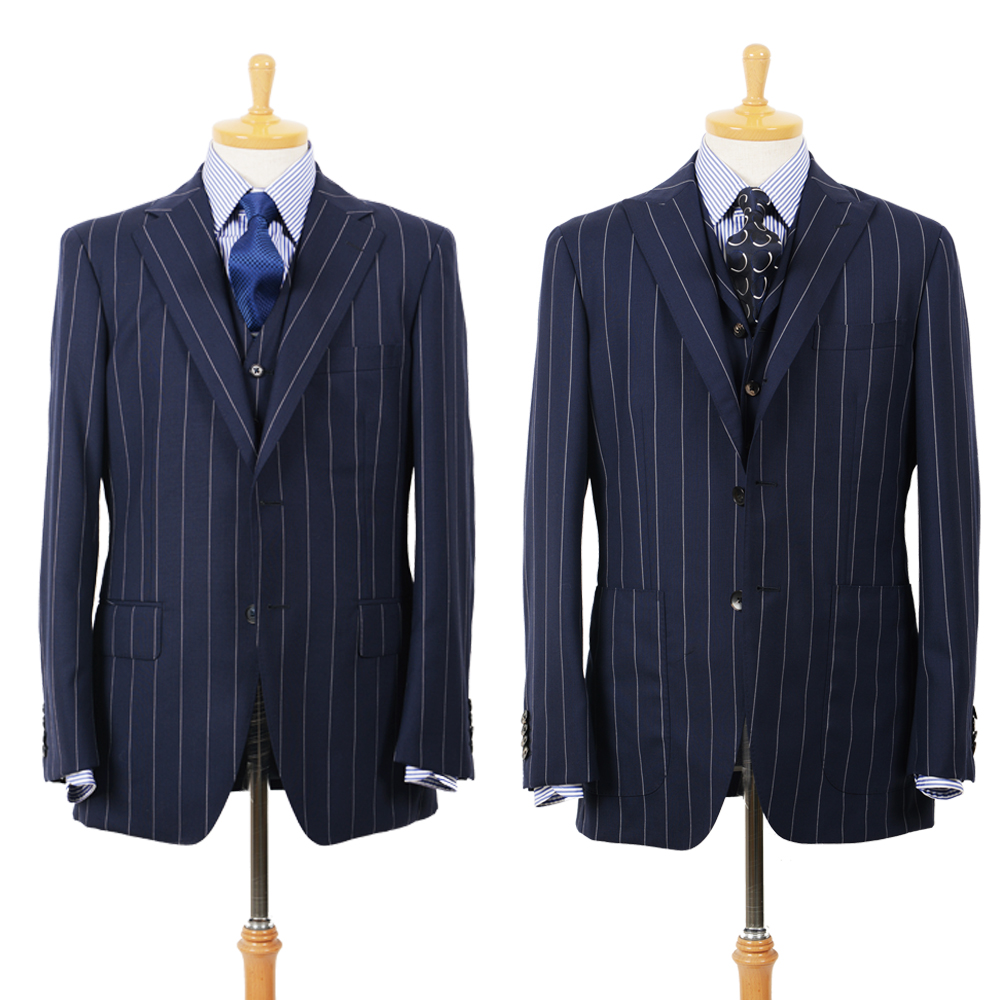 *The above image features our main patterns, "Comfort Elegance" (left) and "Neo Classico" (right).
Now, let's take a closer look at each step of the process. Note that we will primarily focus on our factory in Aomori.
Ordering
We receive order forms via our web input system or fax from department stores, etc. These forms contain information about measurements, designs, specifications, and more. To minimize fabric waste, we use a CAD system to input these details and combine various part patterns like a puzzle. The data is then sent to the CAM system. *CAD/CAM is a system that creates base data for patterns based on customer orders. It enables the automatic cutting machine to cut fabric without using paper patterns.
Cutting
The data created by CAD is transferred in real-time to three automatic cutting machines, ensuring precise cutting. A suit jacket can be cut in about 3 minutes. For items that require pattern matching, such as checkered patterns, the automatic cutting machine cuts the patterns, and skilled workers perform hand cutting accordingly.
Sewing
We have about 160 workers who handle approximately 200 processes for a suit jacket and 100 processes for pants. Each worker specializes in their assigned tasks and combines dedicated machines for each step with skilled hand sewing techniques to efficiently and accurately complete their work.
Pressing
Specialized pressing machines are used for each part, including sleeves, collars, front pieces, right and left sides, shoulders, and the back, to create the three-dimensional lines characteristic of a suit. Additionally, various shapes of finishing boards and irons are used for specific areas to achieve a more beautiful silhouette through manual work.
Inspection
Inspections are conducted at multiple stages, including after sewing and after buttoning and other detailed finishing processes. Based on customer data input into CAD, skilled staff meticulously inspect each item for dimensions, sewing quality, and more.
In Conclusion
How was that? We hope to continue sharing the art of Japanese craftsmanship.
For inquiries regarding MIYUKI orders, please contact us here.

After 2 years of training at a major order-made suit store in Japan, I started my career in apparel materials and fabrics.
I'm especially good at suits and coats.