Hello, This is Fukuda from the TAILORS WORLD editorial team.
We would like to introduce a selection of custom-made, bespoke, and OEM bow ties created for our customers at EXCY FORMAL.
We hope that showcasing our custom-made, bespoke, and OEM bow ties will be beneficial for customers considering tailored and personalized options.Hello, This is Fukuda from the TAILORS WORLD editorial team.
Butterfly Bow Ties with Two Wings, Squa Type
Initially, we offer the most straightforward and widely requested option, the two-wing butterfly bow tie (square type). Crafted from silk woven in the renowned traditional craft of Tsumugi, these bow ties exude a sophisticated charm. If you're unsure about which bow tie shape to choose, opting for this design would undoubtedly be a safe and stylish choice.
Tri-Fold Butterfly Bow Ties, Squa Type
Here, we present the tri-fold butterfly bow ties crafted by combining silk Habutae fabric into a single piece. The three-fold design gives it a look reminiscent of a hand-tied bow tie. Additionally, we offer coordinating cummerbunds made from the same fabric to complement the ensemble.
Pointed Bow Ties
Introducing our Pointed Bow Ties crafted using wool suiting fabric, polyester, and cupro linings. These ties are created by utilizing leftover fabric and linings from suit production, making them incredibly eco-friendly as they help minimize waste by repurposing materials that would otherwise go unused.
Hand-Tied Bow Ties, Gourd Shape
This is a classic style of hand-tied bow tie. The back of this hand-tied bow tie features a hook closure, allowing for easy removal once tied. Once you've tied it, you'll find it convenient to put on and take off.
Hand-Tied Bow Ties, Pointed Bow Tie Type
This is a hand-tied version of the Pointed Bow Tie bow tie. This design also features a back closure for easy removal.
The neck adjustment is made easy with a sliding mechanism.
Special Material Bow Ties
We've crafted bow ties using a unique material—knit fabric with added shimmering threads—while maintaining the standard bow tie shape. Although we were concerned about transparency, we were able to create these bow ties cleanly by properly applying interfacing. Depending on the fabric, there might be variations in thickness, stretchiness, or slipperiness. For fabrics like those, the movement of the neck strap's sliding hardware can become less smooth, making neck adjustment challenging. In such cases, we recommend using a different type of fabric for crafting to ensure optimal results.
We've also crafted hand-tied bow ties to accompany these pieces. The shimmering effect when viewed from different angles is truly captivating and beautiful.
Original Design Two-Wing Bow Ties
This bow tie is a creation born from a customer's specific design request. Crafted using silk jacquard-woven fabric, it features a unique aesthetic. The design carries distinct attention, with the back wings of the bow tie following the usual pattern while the front wings have a slightly drooping design, adding a distinctive touch.
This bow tie was meticulously crafted based on a sample bow tie that the customer provided. We borrowed the customer's existing bow tie as a reference to create this piece.
For designs that deviate from the usual, we will consult our craftsmen to confirm whether we can create them if we can borrow a sample from you for reference.
Depending on the type of fabric, there might be some materials that we cannot process. However, we will consult with our craftsmen and provide you with a response. Please feel free to reach out to us for any inquiries, and we'll be happy to assist you.
In addition, if you are a corporation and would like to request an OEM/ODM for formal accessories, a separate estimate for a large order, or a sales representative to contact you, please feel free to contact us from here.↓↓↓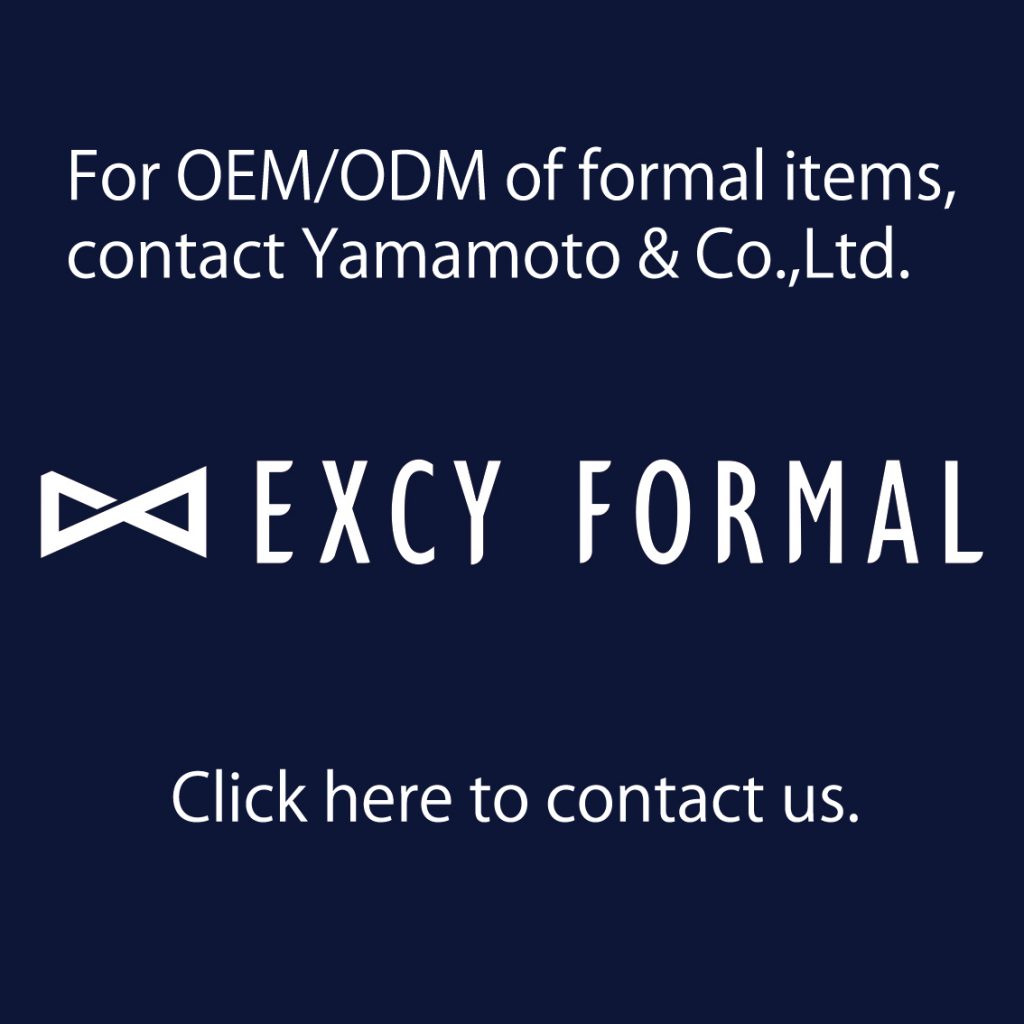 B to B apparel materials as we mentioned above. ↓↓↓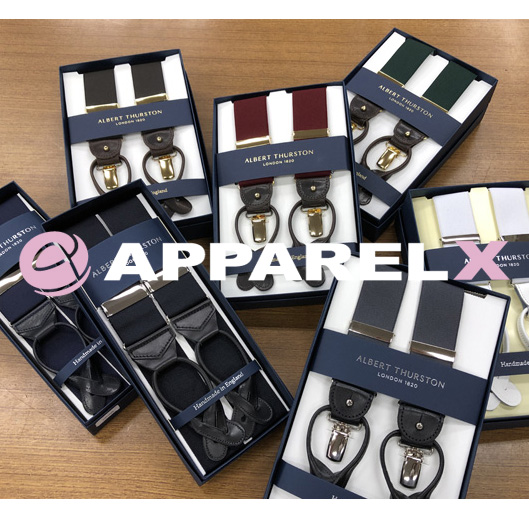 We have been involved in men's formal wear for more than 10 years.
We will support you on your special day.