Hello, this is Fukuda of the TAILORS WORLD editorial department.
Recently, there have been a great many people starting out in the custom-made suit business with no experience in the industry or in the apparel industry but with no experience in custom-made suits. In the custom-made suit business, there are many areas where it is difficult to make it as a business simply by being fond of fashion.
For those who are just starting out in the custom suit business, or for those who have just started, here is a book that provides basic suit knowledge and rules.
The suit has roots that go all the way back to medieval Europe, and there are many rules. It is not simply a matter of making a jacket and pants and calling it a day. Working in an order-made suit store is the right way to deepen your understanding, but there are many things you can learn from the books of our great predecessors.
The contents of this book are devoted to the author's tastes and preferences, as everyone in this world has strong preferences. We hope that you will find each of them useful and informative.
[The Art of Dressing the Man.]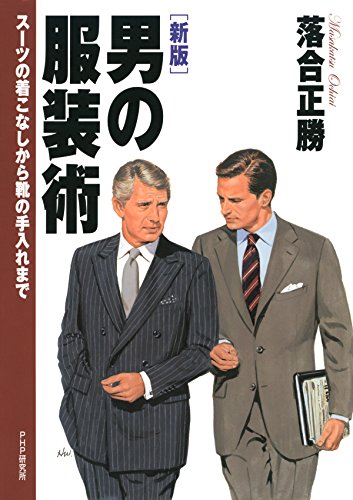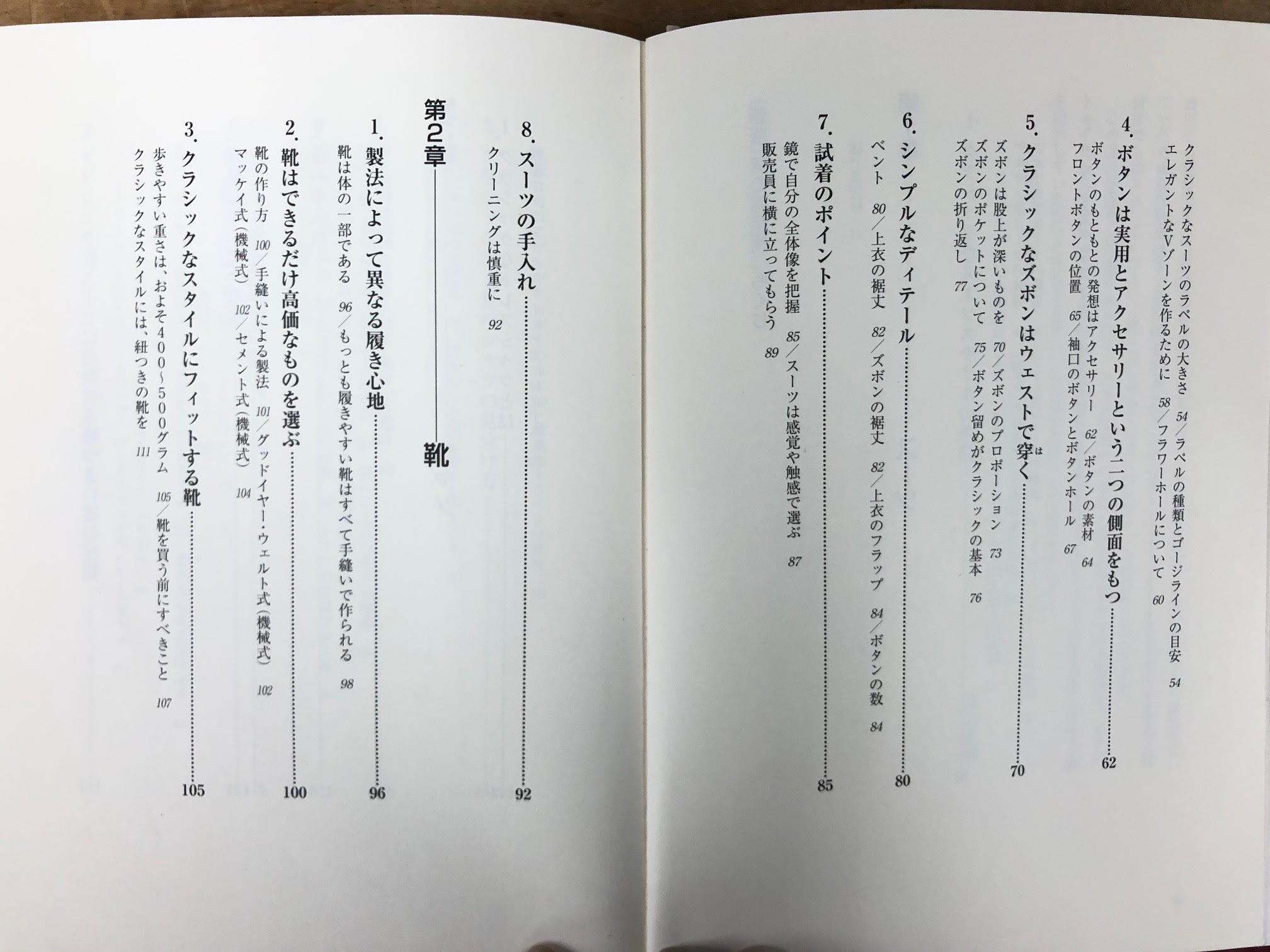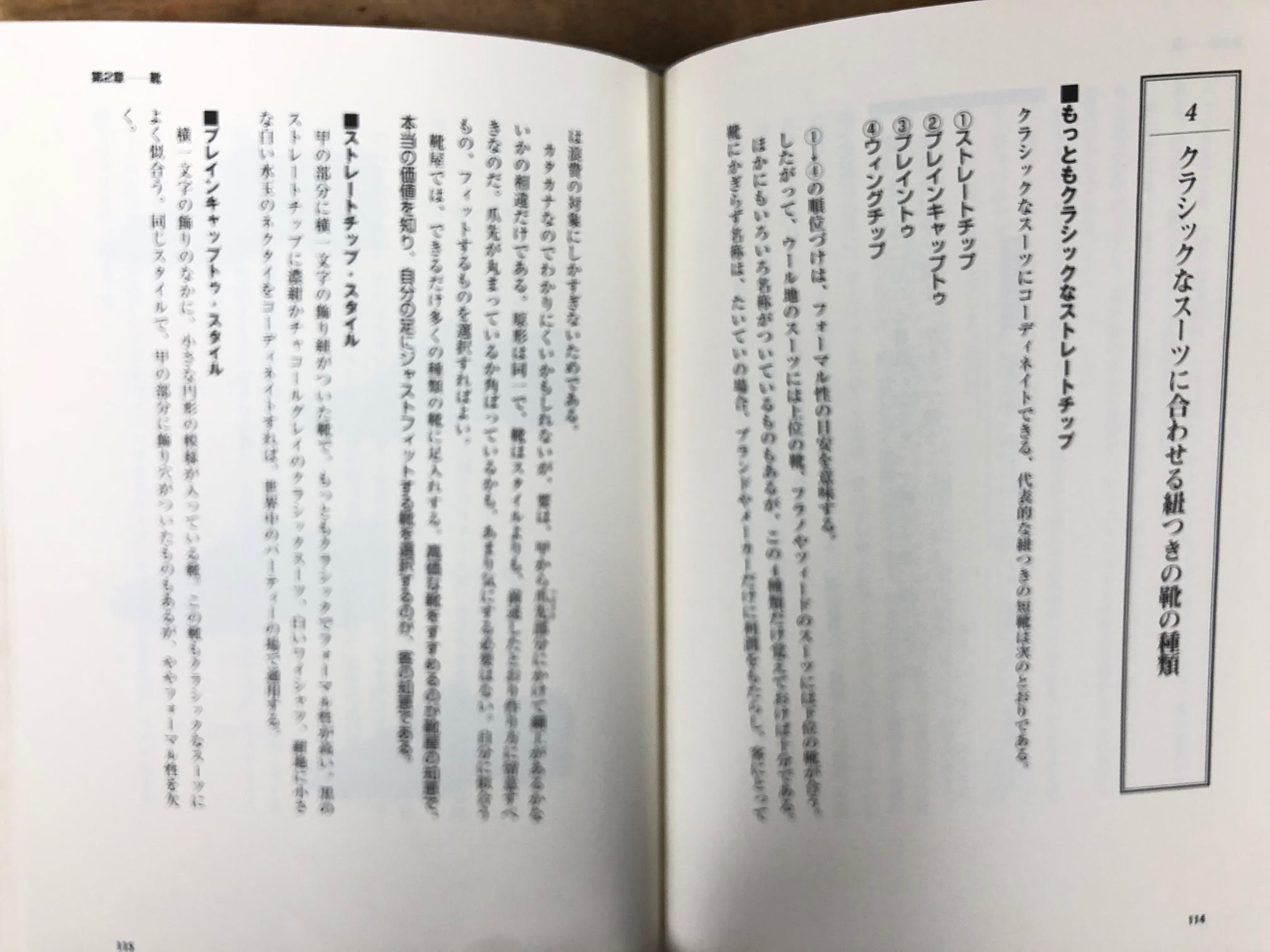 Author: Masakatsu Ochiai
Publisher : PHP Research Institute
Release Date : 2004/1/22
Contents:.
The author, Masakatsu Ochiai, is a leading authority on men's clothing criticism. This is an easy-to-understand explanation of the most basic content from the viewpoint of what is classic, and is a classic book that comprehensively explains knowledge and know-how about fashionable suits, shirts, ties, shoes, socks, dressing styles, and more.
[Encyclopedia of suits]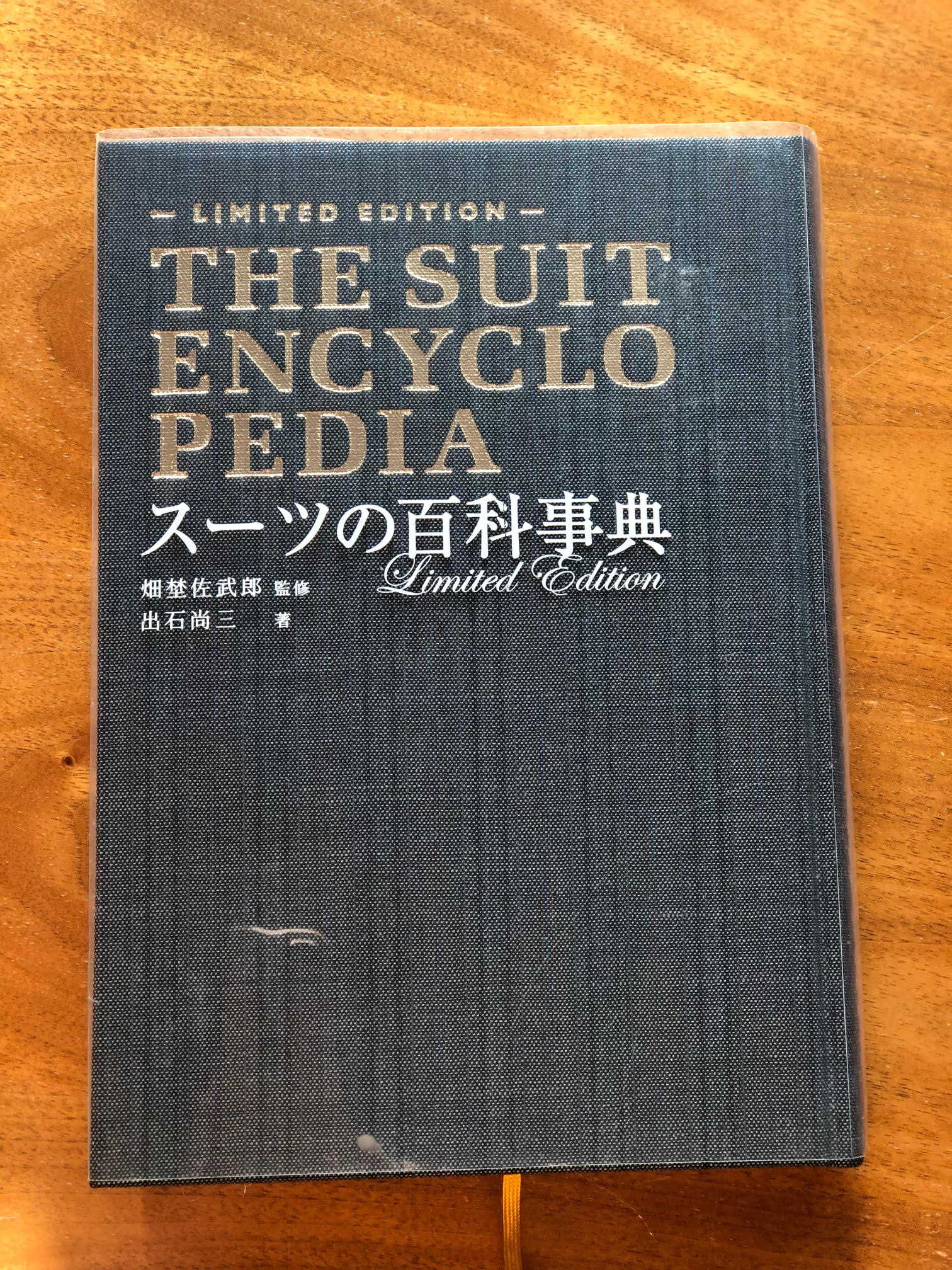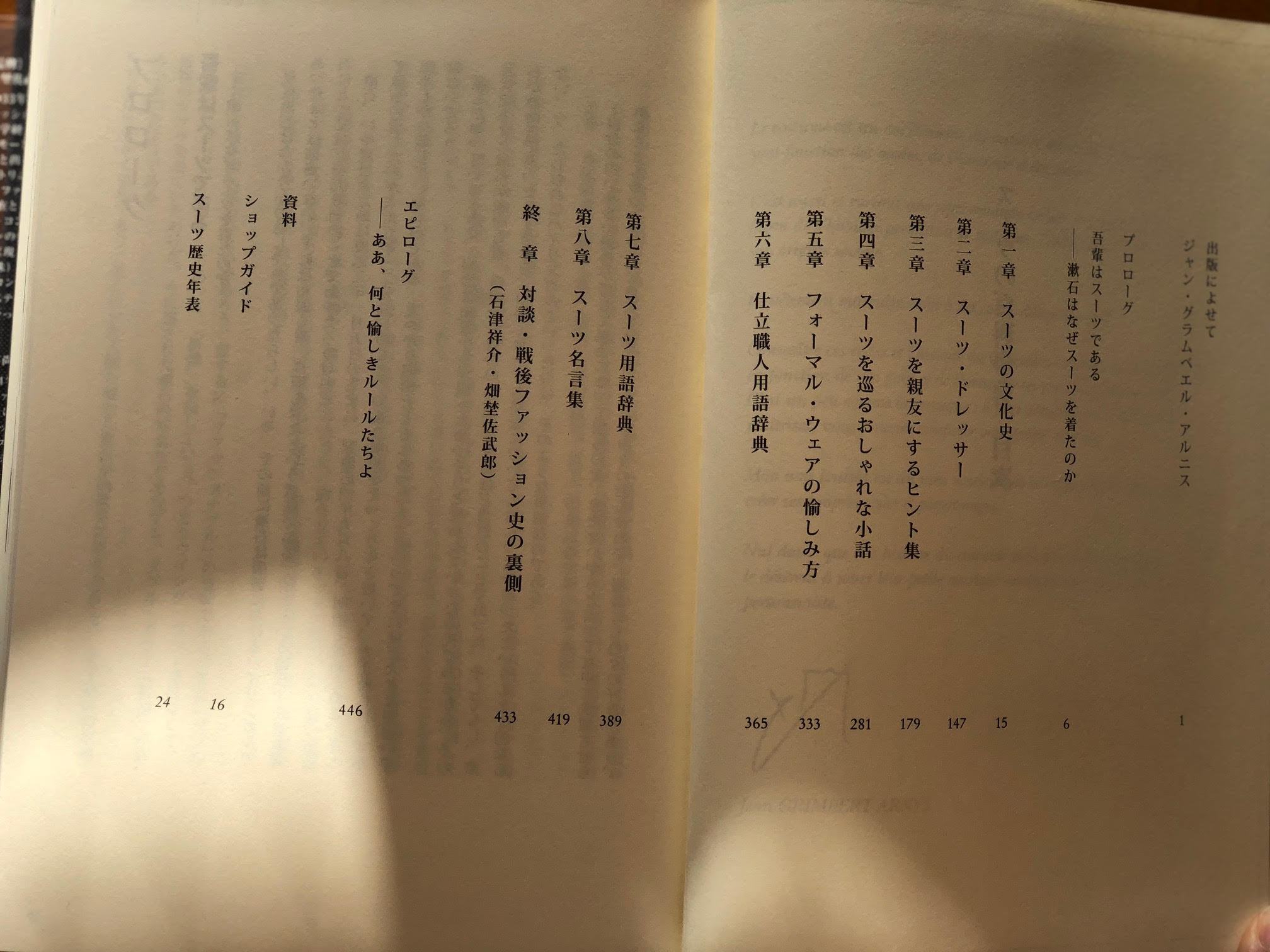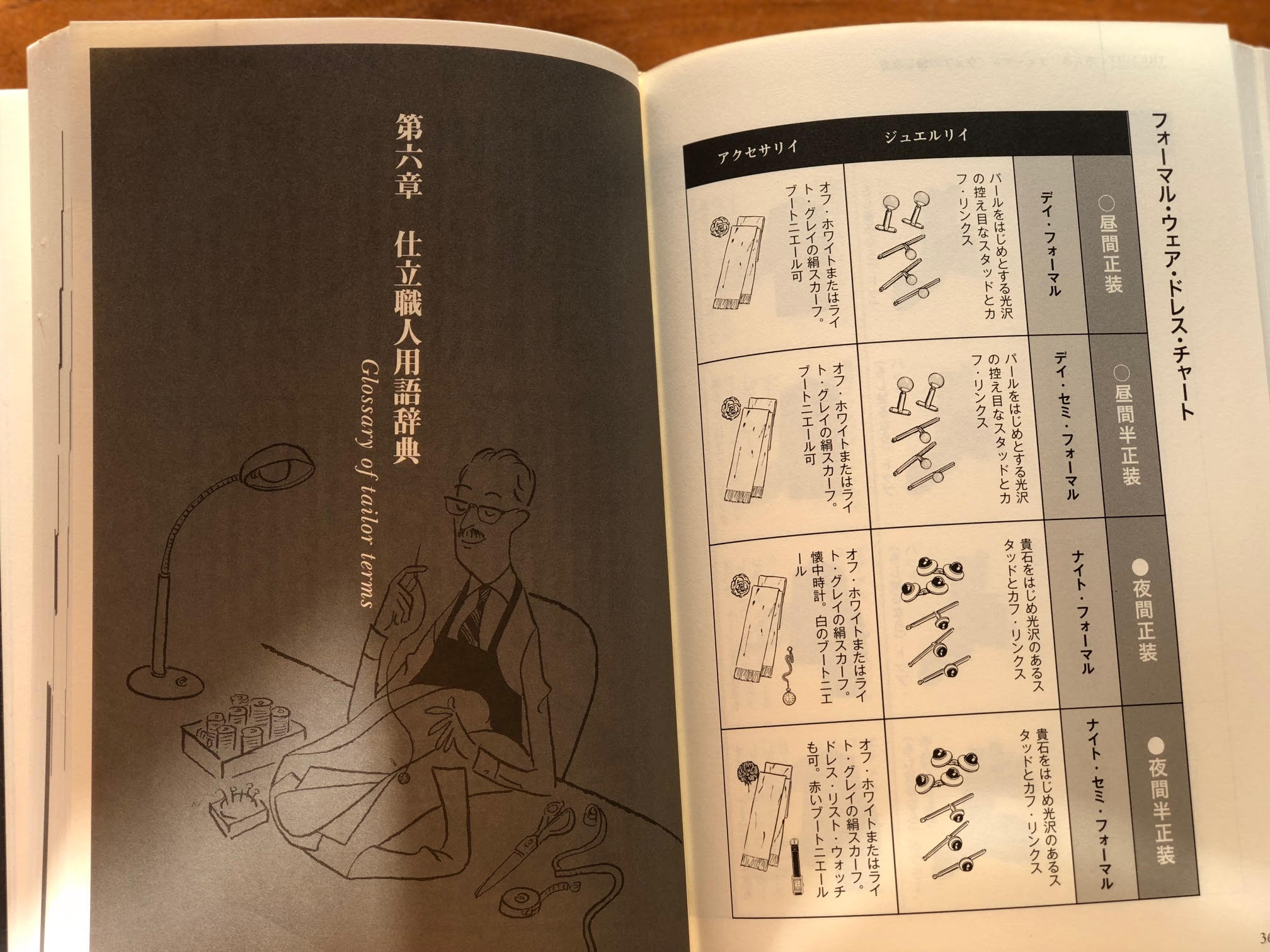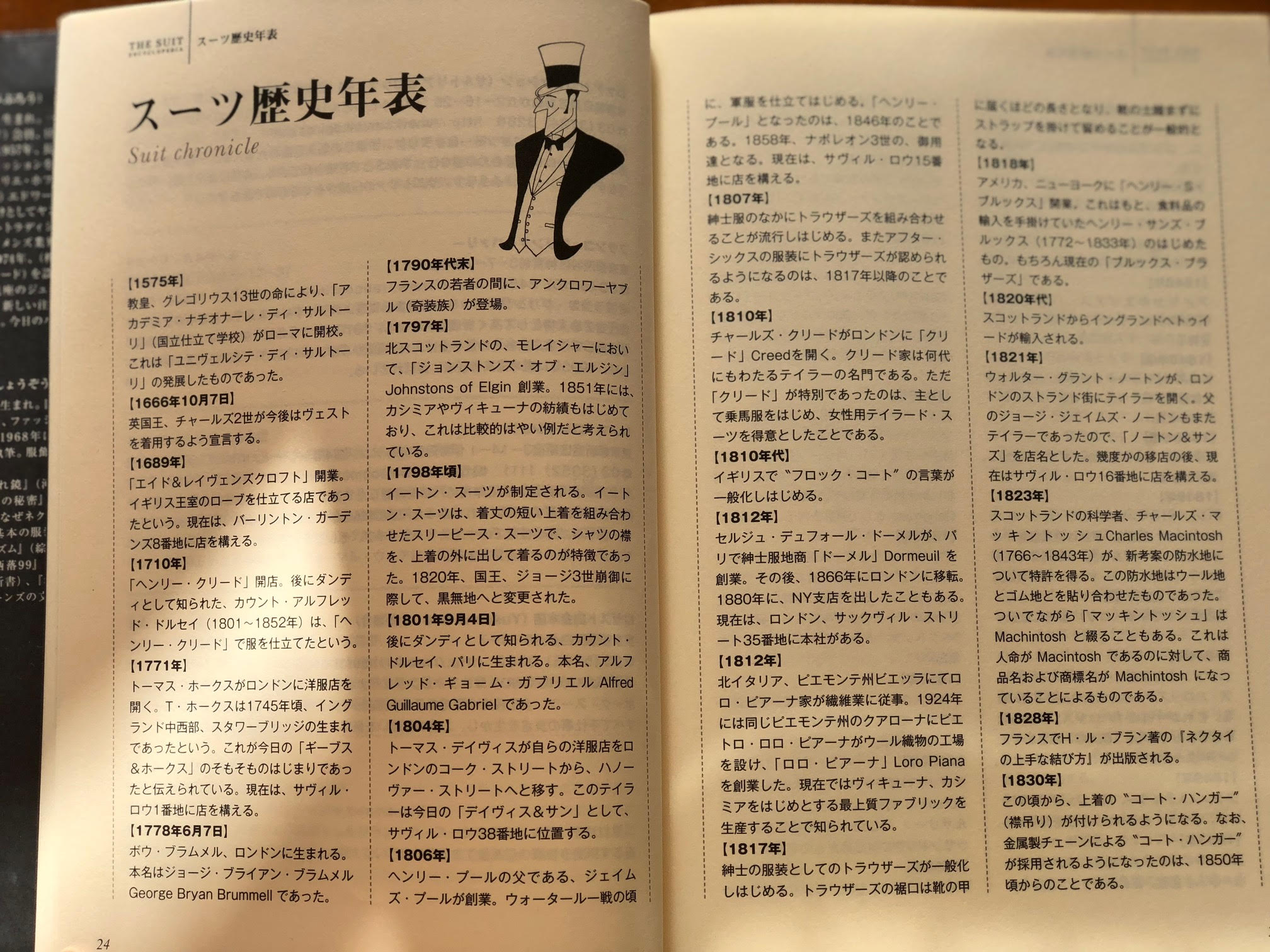 Author:Saburo Hatano / Shozo Izushi
Publisher: Banraisha
Release Date : 2010/7/1
Contents
This is a collection of essays and chapters on the author's suit-related hobbies and interests. This is a practical book that covers "knowledge" and "education" for properly wearing suits. It can also be used as a dictionary as it contains a dictionary of tailor's terms and a dictionary of suit terms.
【The Moderator's Take on the Story.】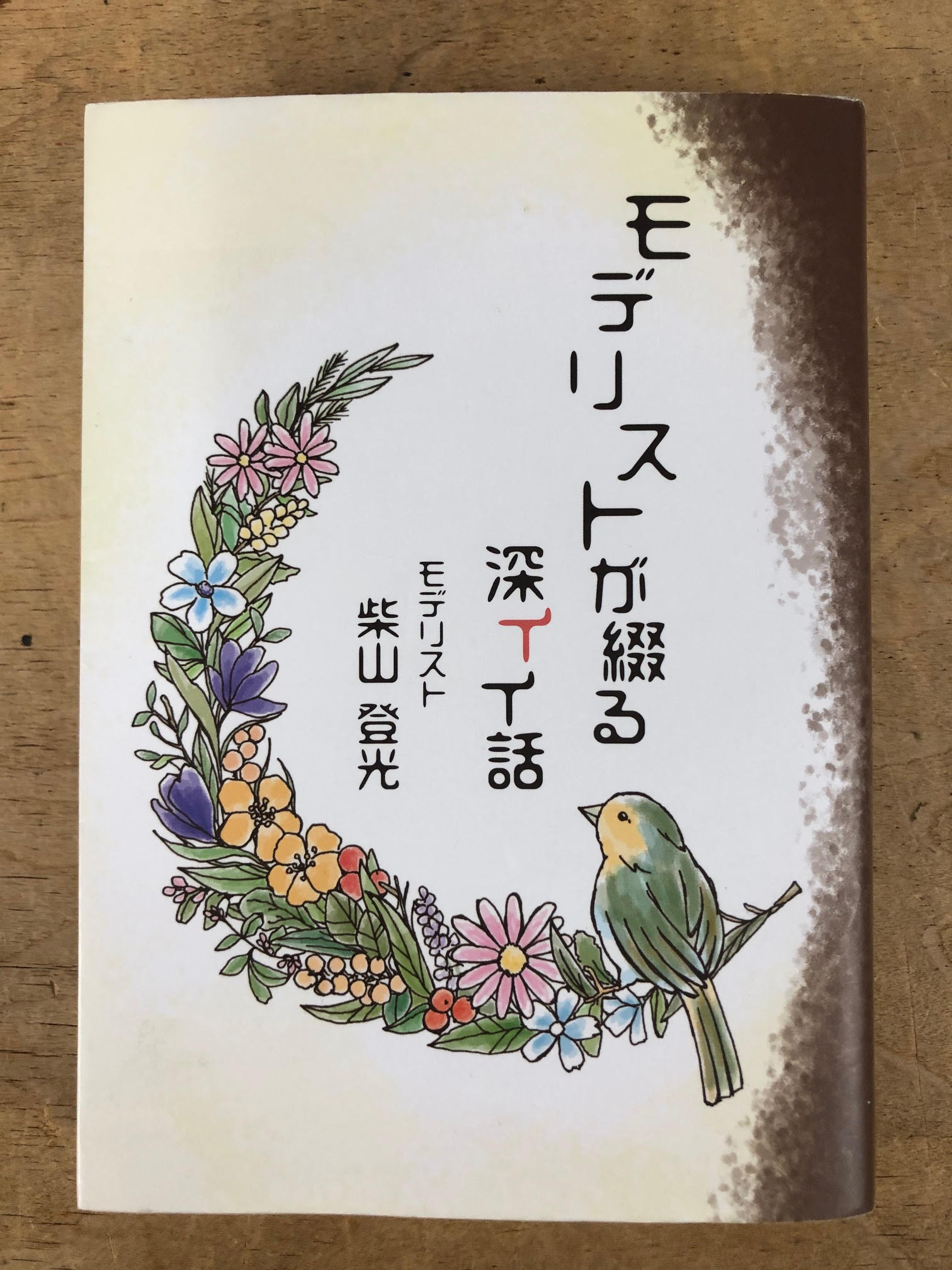 å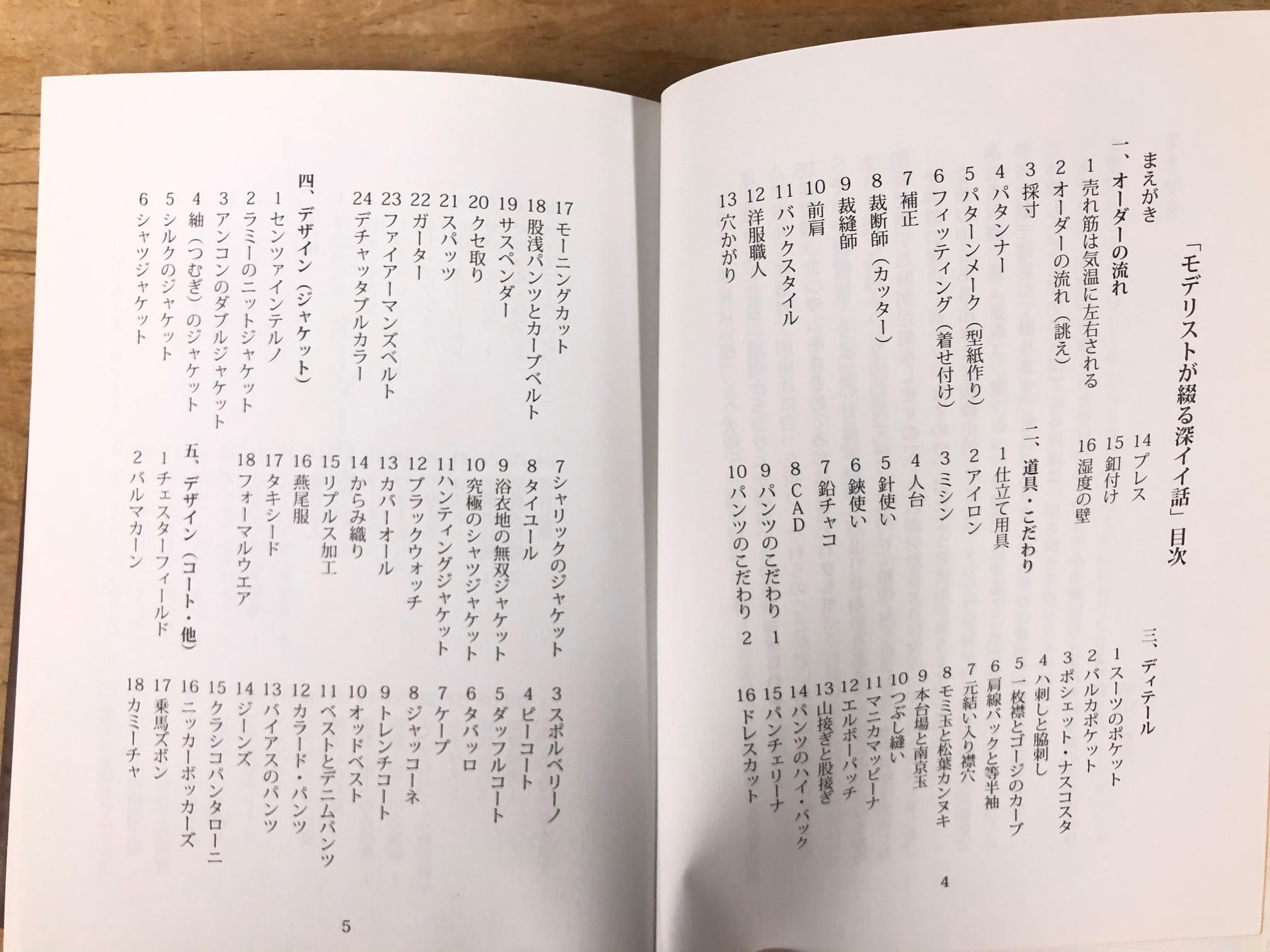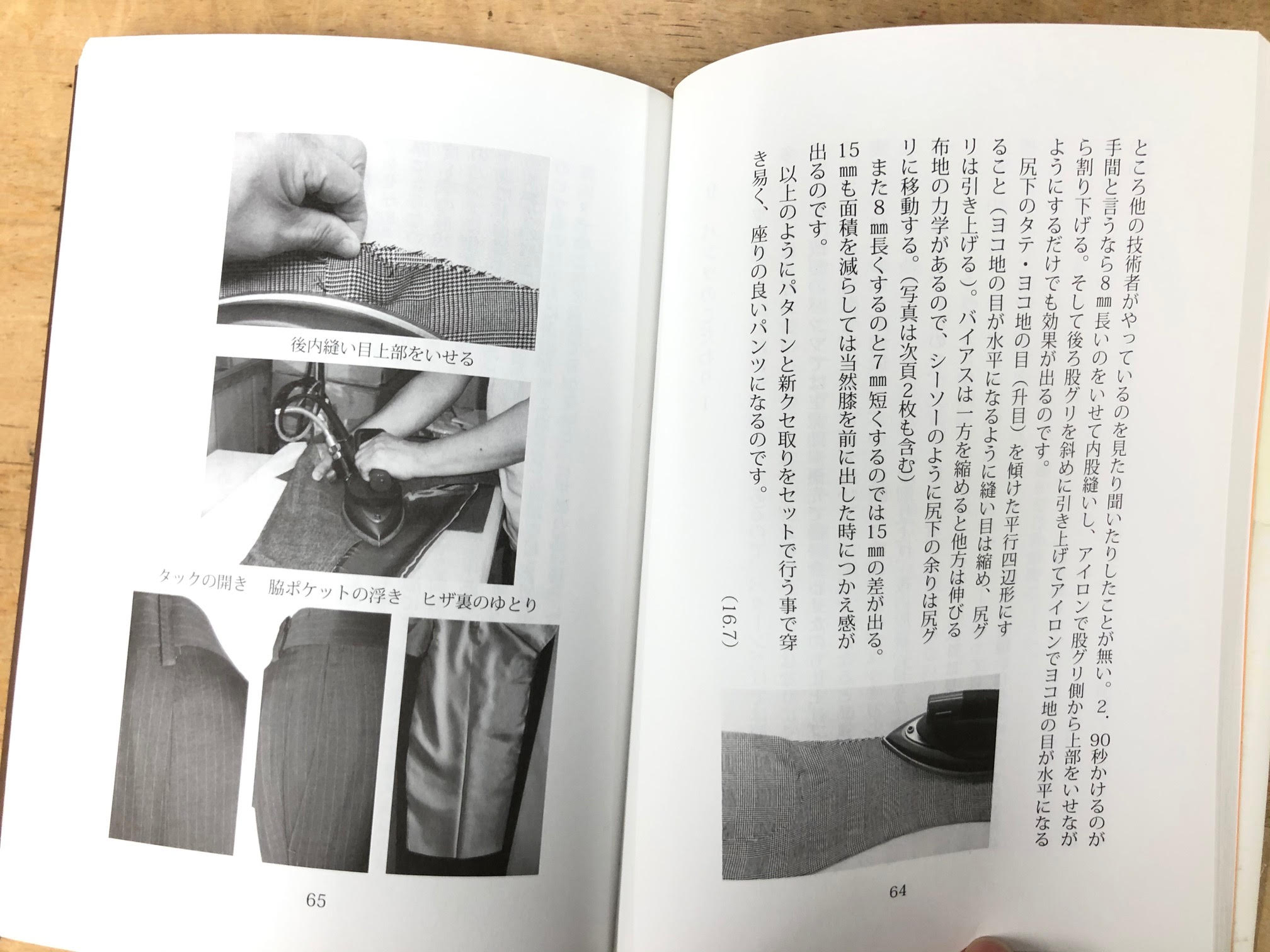 Author: Toshimitsu Shibayama
Publisher: Apparel Industry Newspaper
Contents: A compilation of about 130 columns written by Mr. Shibayama, a leading Japanese modelist who works on dresswear for famous select shops.
This is a compilation of about 130 columns written by Mr. Shibayama, a leading modelist in Japan who has worked on dress wear for famous select stores. The columns are divided into the following categories: (1) Ordering Process, (2) Tools and particulars, (3) Details, (4) Design (Jackets), (5) Design (Coats, etc.), and (6) Others. This is a valuable book from the maker's side, who knows the pattern, sewing, and factory well, not from a critic.
【The Art of Dressing Like a Grown Man.】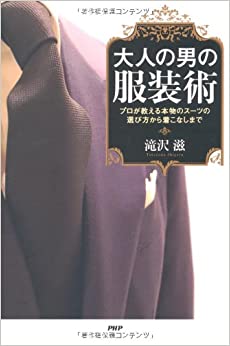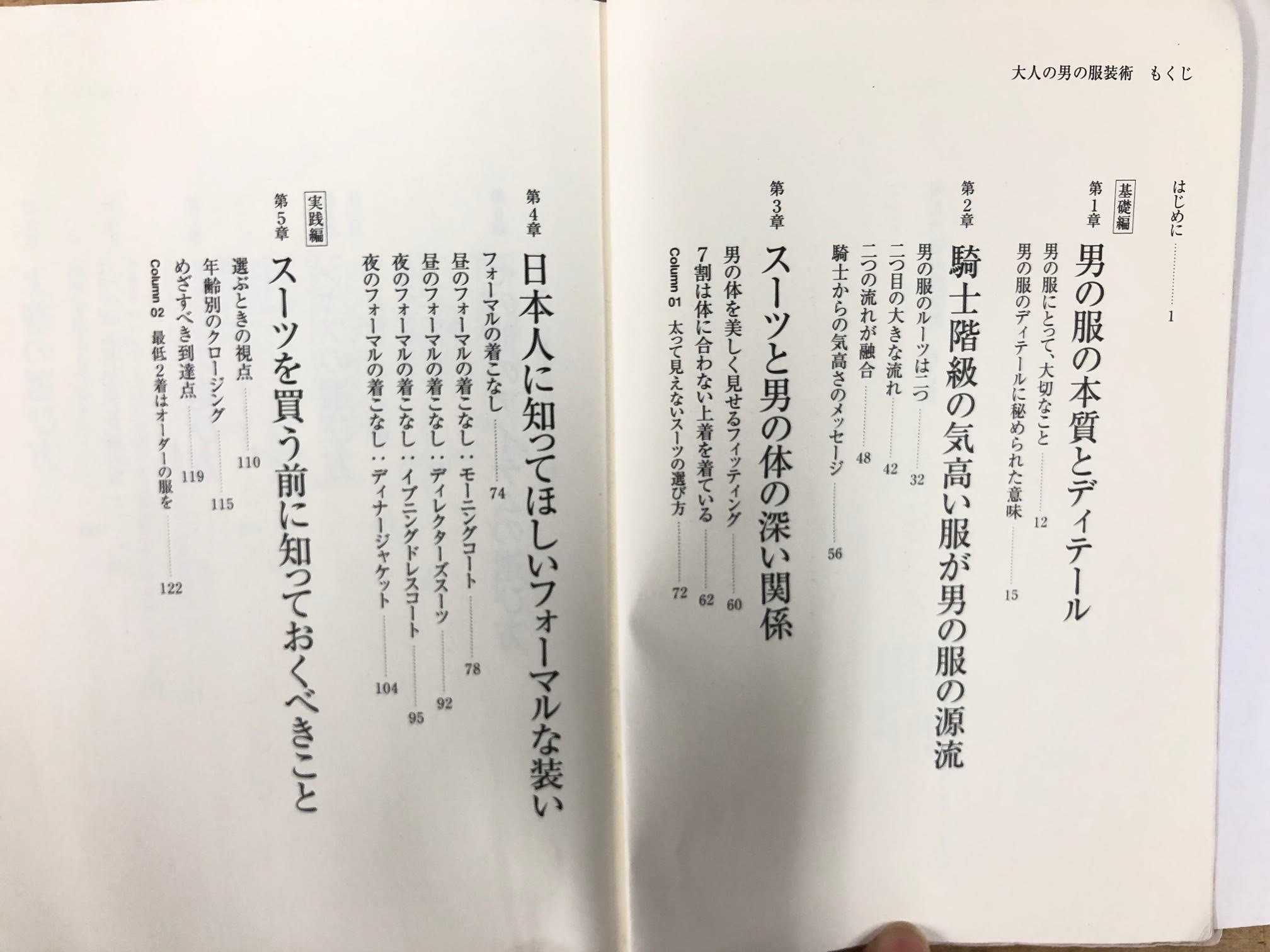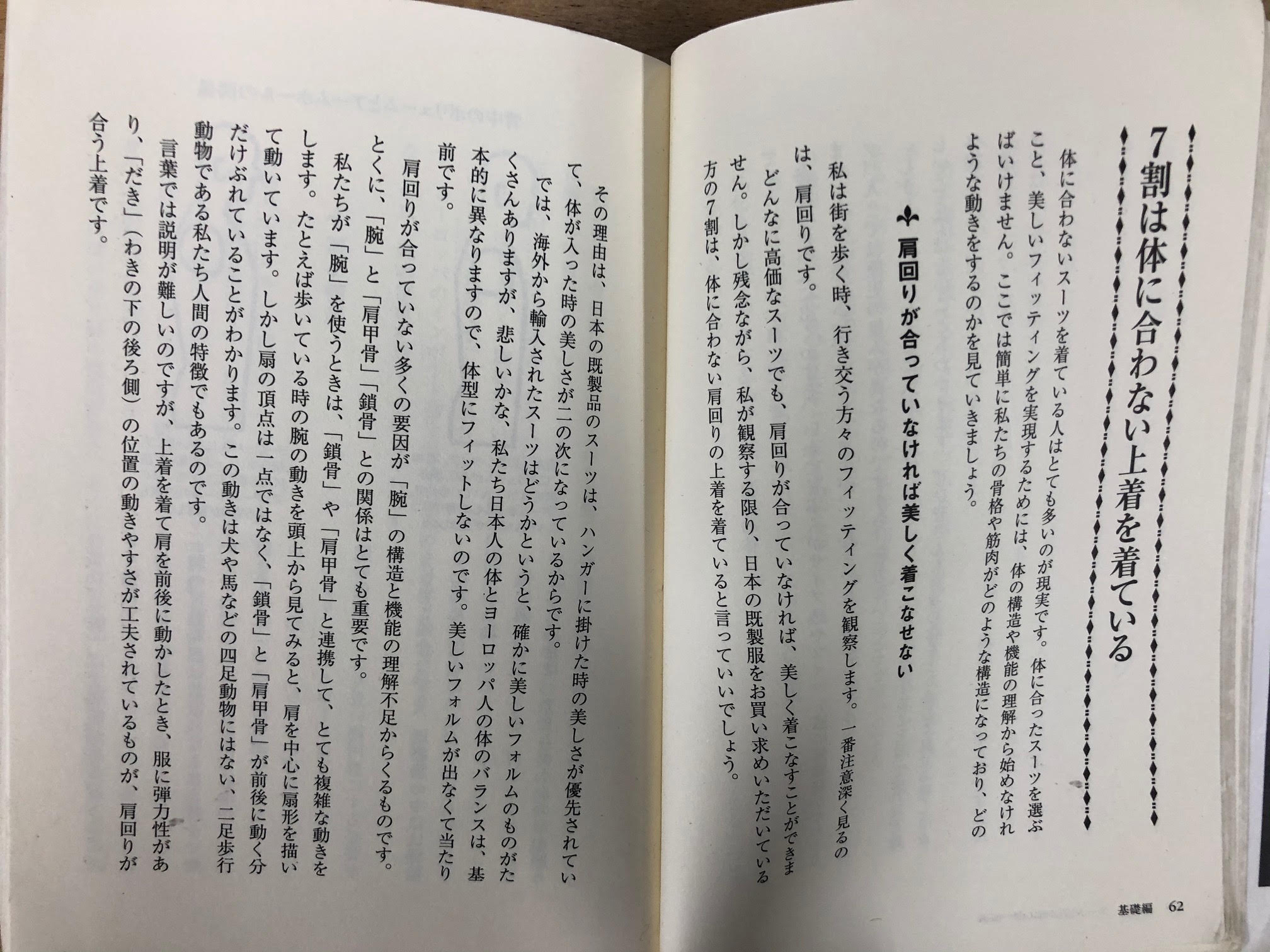 Author: Shigeru Takizawa
Publisher: PHP Research Institute
Release Date :2011/5/28
Contents: The author, who also has his own brand.
The author has his own brand. The history of the suit is briefly described, and you can learn what kind of historical background led to the current shape of the suit. It is a great book to learn in detail about the most important sizing and fitting based on this understanding. The author's hand-drawn illustrations make the content easy to understand.
【Suit = military uniform!?】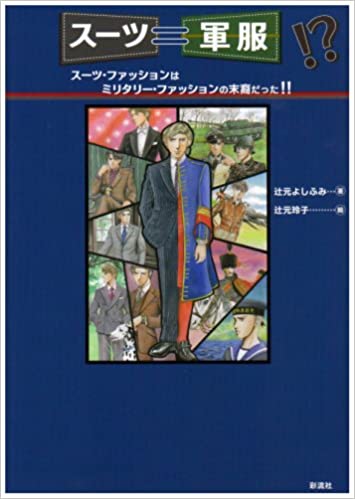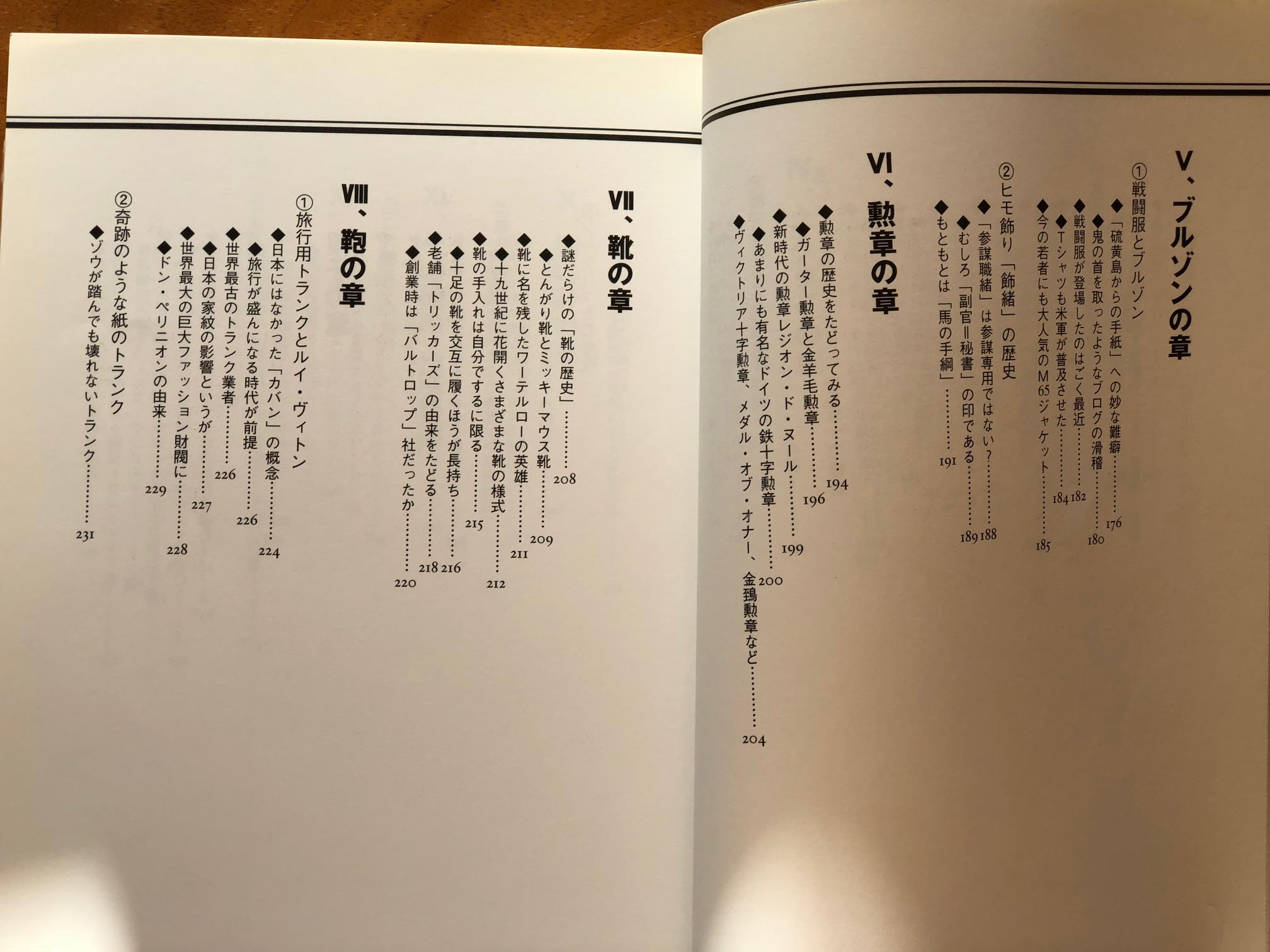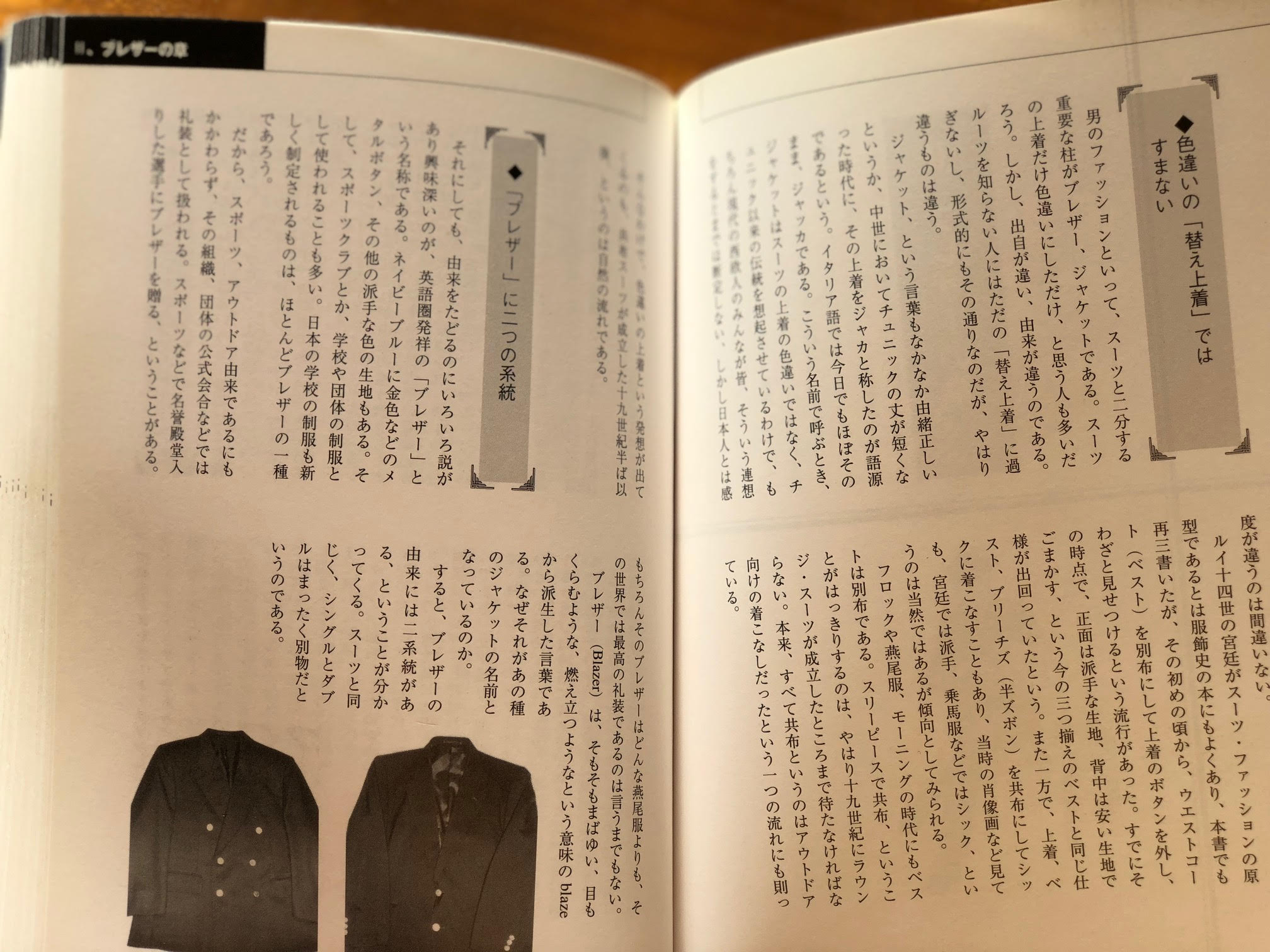 Author:Yoshifumi Tsujimoto
Publisher: Sairyusha
Release Date :2008/3/10
Contents: "The style of clothing we wear in our daily lives is surprisingly derived from military wear.
The style of clothing we wear in our daily lives surprisingly originates from the military. This book traces the general history of Western European clothing, especially the history of military uniforms that led the entire clothing industry, and provides a chronological overview of how it has influenced today's suit fashion.
How was it? We will continue to introduce books related to tailoring business.

After completing a sewing apprenticeship at a tailor in Ginza, I joined our company. I will use the knowledge I learned during my time as a craftsman to solve our customers' problems.